Accessing your Group/MAT Reports
You can now find your Group/MAT reports on the homepage of your Summit account in the Reports & Downloads area under Group Reports.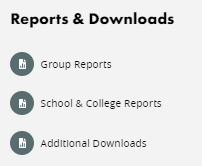 Your Group Report is in the first section.
Clicking
School & College Reports
will allow you to view each individual school report.
Remember to check which Academic Year you wish to select from the dropdown.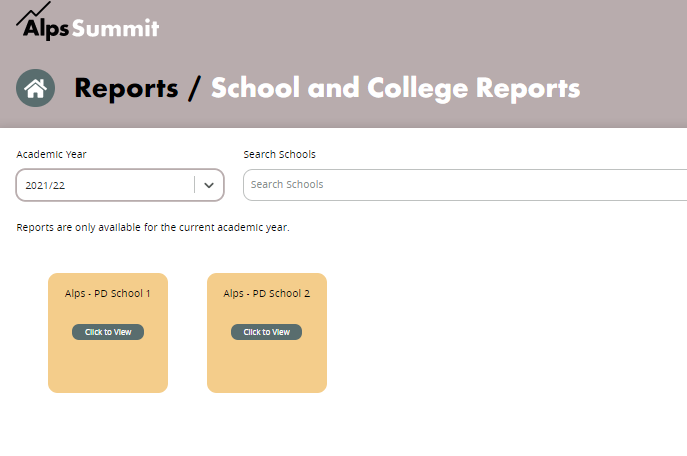 Click on any School to view their reports.
Related Articles

Updating Contract Access

As part of a group project, when agreeing terms you will have outlined access rights that the contract owner has regarding your data. As the controller of the data you are free to change this access at any time. This article outlines the process for ...

Does Connect replace my existing Alps reports?

Connect does not replace your end-of-year Provider report, and will only be available to those schools and colleges who order an end-of-year report. It gives you new ways to access and interact with the data contained in your Alps reports. ...

Summit - Quick Setup Guide for Multi Academy Trusts

This setup guide is for Multi Academy Trusts. Click here for the Summit Setup Guide for Local Authorities. Alps Summit is our solution for Multi Academy Trusts that allows you to analyse your schools' data in one place. This article serves as a ...

Exporting data from SIMS

This article give step by step instructions for SIMS schools using our report definitions to extract their Student Information, Teaching Sets and Exam Results. Importing the report definitions Running the reports Adding extra data – Student ...

Share a report in Connect

When you have created a report or saved what-if analysis in Connect, you are able to share this with your colleagues. At the top right-hand corner of the created report page you can see this symbol, clicking this will give you the option to make it ...