Adding custom columns to your Student Information allows your colleagues to filter by categories that you define. As standard, Alps allows the import of Disadvantage, Ethnicity and Gender columns, with categories that we define and that are validated.
Custom columns allow you to import your own filter categories, and define the values you wish to use. Your colleagues can use these to filter in Connect Interactive and produce analysis based upon the different categories you define. Some common categories used are 'Feeder School', 'SEND' and 'Age Range' – this final one is particularly helpful for FE Colleges. For more information about how you can use filters and custom groups to create your analysis, please see our article on multilevel filters and comparisons.
You can add custom columns when importing your student data for the first time, or at any point throughout the year. Remember that you will need to republish any existing Gradepoints to add custom columns to existing data. Any further imports will have the custom column as a column mapping option, and you will be able to populate the custom columns for a new student when using the Quick Add Student function.
Adding custom columns when setting up your Year Group
If you are setting up your Gradepoint, include your custom column(s) in your student import file that you will import using the + Add Year Group wizard.

When mapping your columns in Step 4 of the wizard, you can select New Custom Column. This gives you the opportunity to name your column.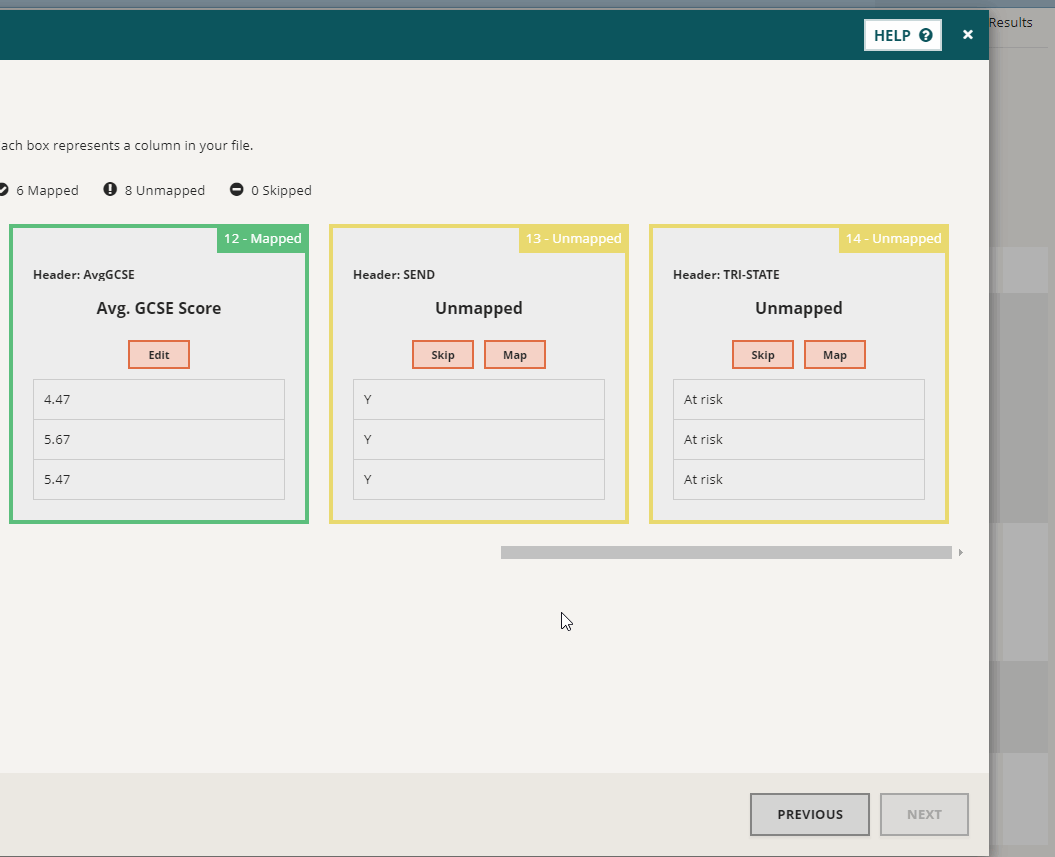 Adding custom columns to an existing Year Group
If you have already set up your Year Group and wish to add a custom column, you will need to first prepare your data in Excel, including the Student ID used in your Year Group, and the custom column(s) you wish to import.
Go to the Students page in Connect Data, and click on the Year Group you wish to add the custom column to. Click on Import Additional Data and choose Update and merge.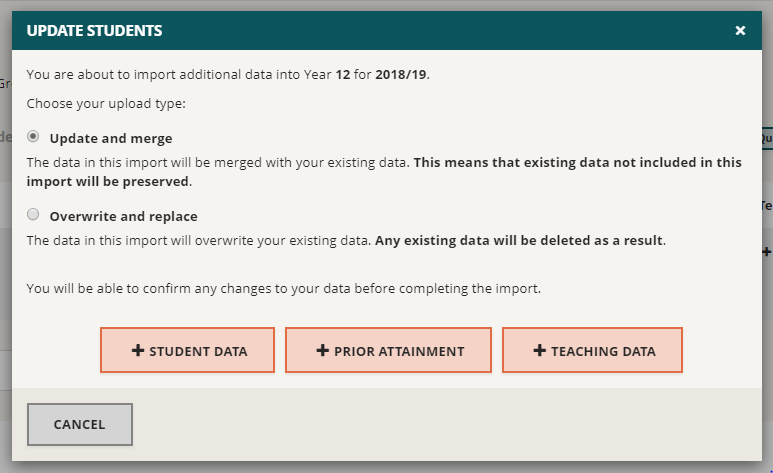 Choosing this option will add the column to your data without deleting any of the existing data. Choose the + Student Data option, and proceed through the wizard, importing your prepared Excel file.
The only data you need for the import are the student IDs and custom columns.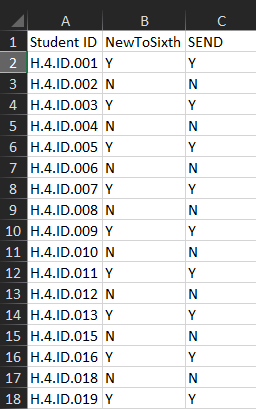 When you map your columns, you will need to map Student ID, and to create your custom column, click on Map and choose the option (create new custom column). You will then have the option to rename your column.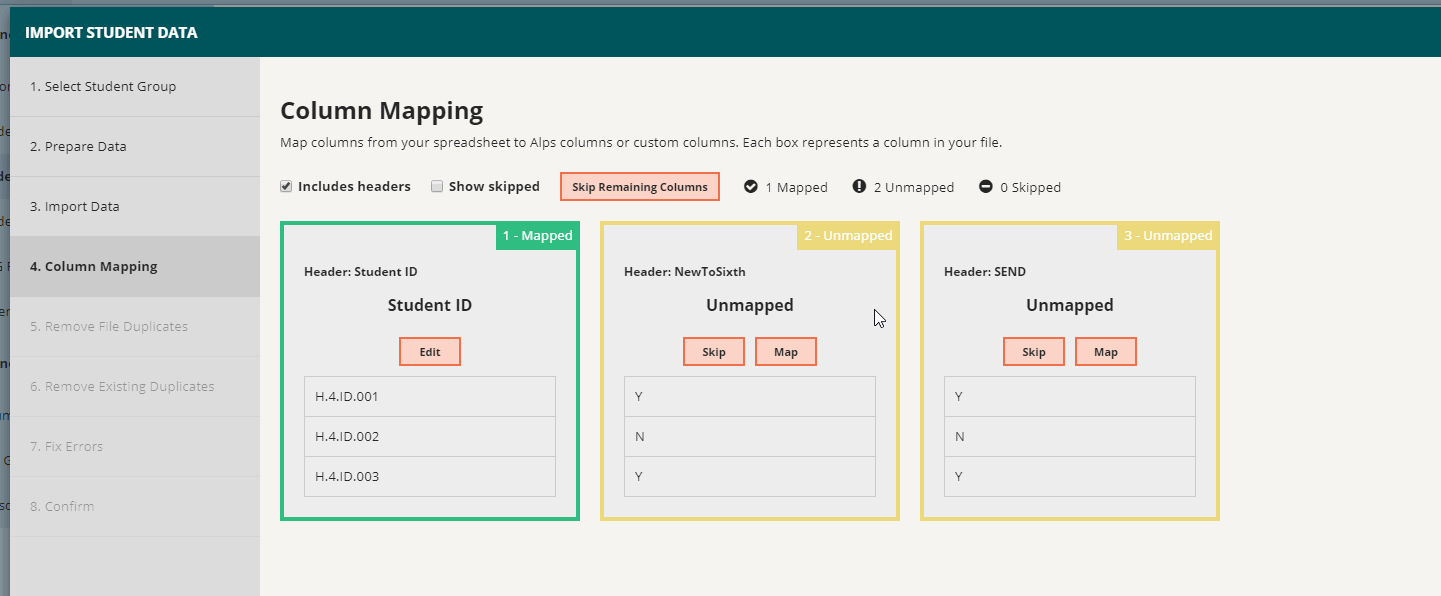 Once you have completed the import, you will be able to see your custom columns in the Edit Student window, accessible by clicking on the pencil icon next to each student in the Students screen.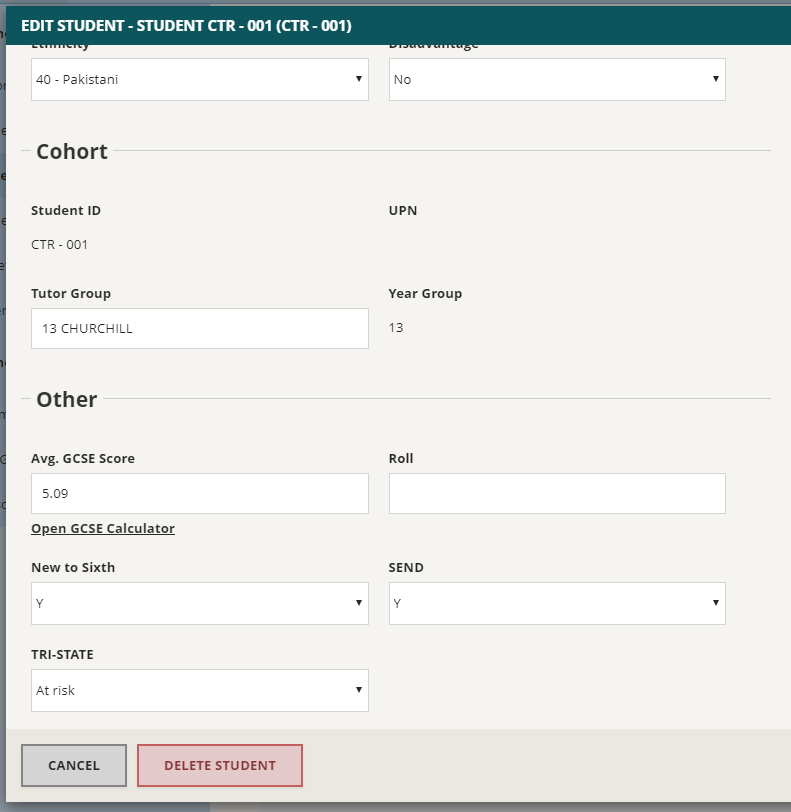 Once you have added your custom columns, remember to go to the Gradepoints page and republish any Gradepoints affected by the addition.