This article will give details of how you can use our Auto Roll-over tool to move your Year Groups from one to the next, saving you time when creating your Cohorts.
What is roll-over?
If you have 2019/20 data, you can roll-over the data for these year groups into the 2020/21 academic year (in Northern Ireland, this feature is available for Year 11 and Year 13).
This will transfer the student data – including ID number, prior attainment, name and any data entered such as ethnicity and disadvantage – into the next year. Any custom columns added will also be rolled over, you can delete these later however. There is no option to roll-over the Teaching Data from one academic year to the next, and the values in the 'Year Group' column will automatically change to the new study year.
This saves you having to re-enter data which is unlikely to change, such as ethnicity and names.
The GCSE Score calculation methodology is the same as 19/20, so Year 12 prior attainment data can now be rolled over into Year 13.
How can I roll-over my Year Groups?
When you click on + student data, select the Year Group and academic year for which you wish to add student data. If the previous academic year contains the data you need to create the new group, the screen below will appear: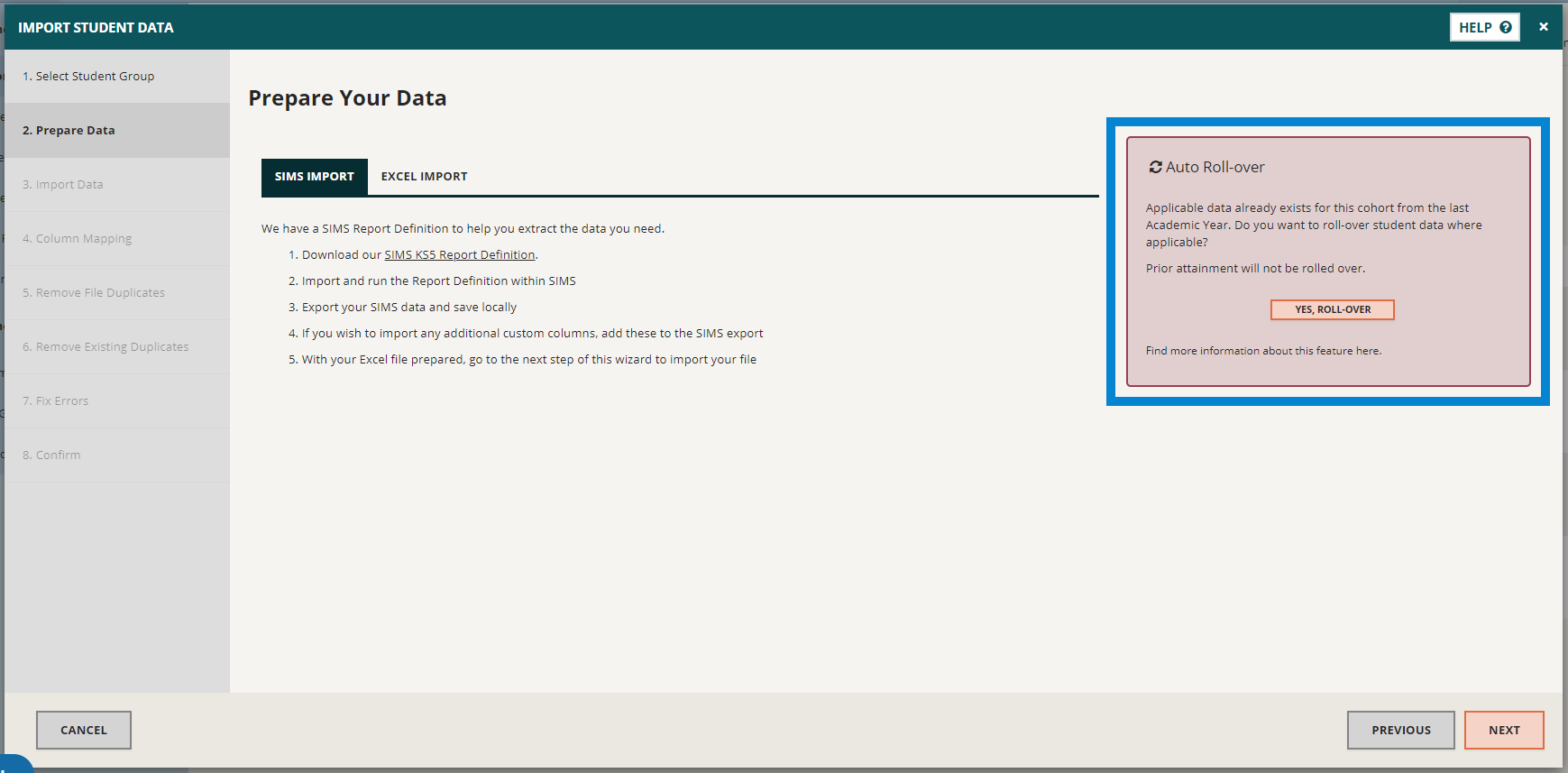 If there is no appropriate student data available for auto roll-over, the screen below will appear: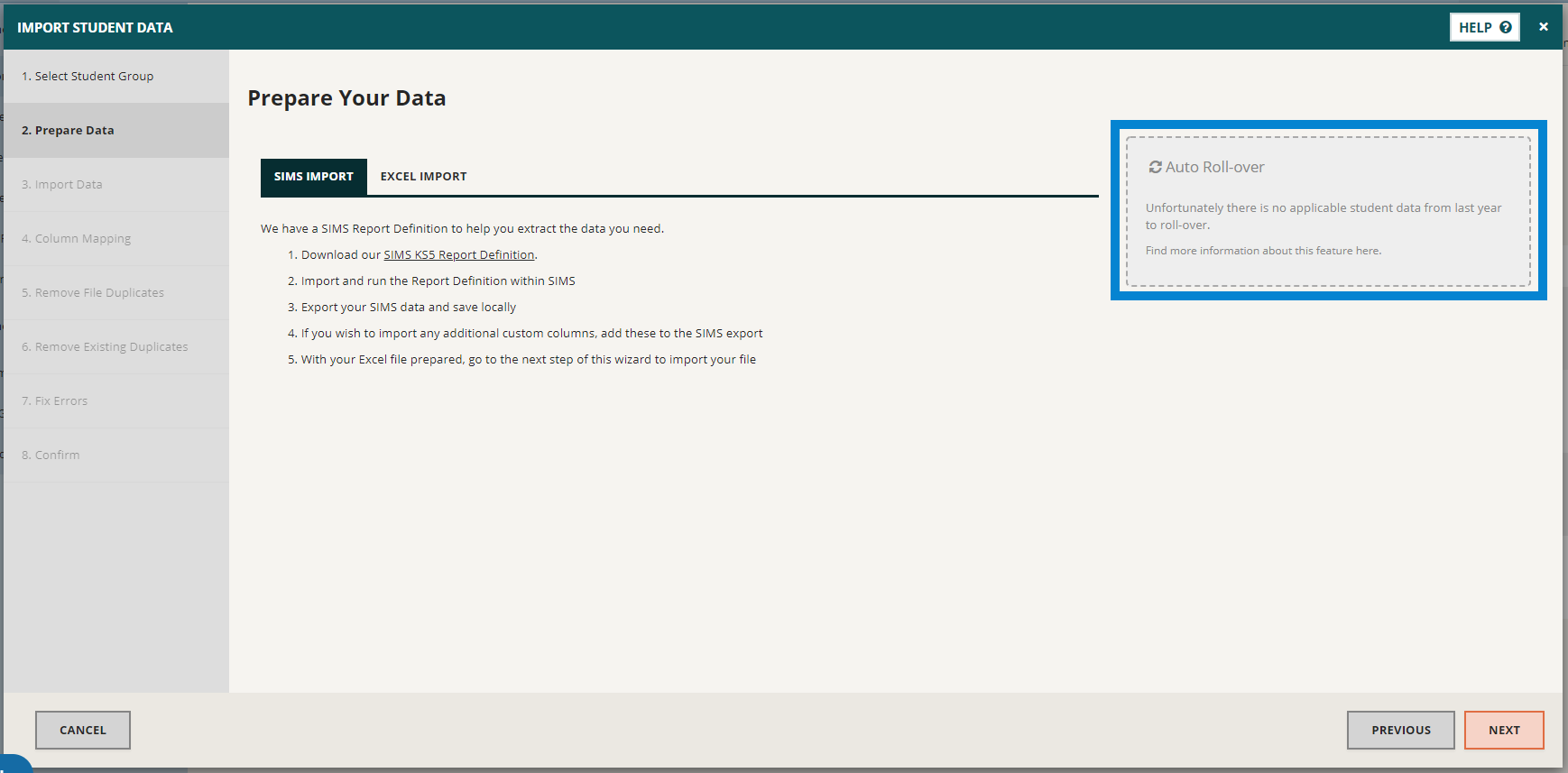 Complete the wizard, and check your data.
Why can't I roll Year 11 into Year 12?
Due to the complexities and variations of the Average GCSE Score calculation during the introduction and roll out of the reformed GCSE subjects and 9-1 grading system, we are not allowing the roll over of Year 11 into Year 12.
There are often large changes to cohort composition which occur in the transition from KS4 to KS5, so in many cases it would be quicker to reimport a file rather than make individual edits where students have left and joined.