Once the Alps MEGs have been distributed to staff, we suggest that teachers set students personalised targets that take into account their flair in their particular subject.

These would be negotiated between the teacher and each student and would not normally be below the MEG. Teachers can increase a MEG to a higher personalised target secure in the knowledge that they will be judged on how their subject performs against their subject thermometer and not whether their students meet these higher personalised target grades.

You can enter your MEGs / Personalised targets into Connect as a Monitoring Point. In the image below, you can see that the grade entered in the right hand column is the MEG using the higher of the split grades.
Teachers can use the What-if on their subject page to model the effect of changing the MEGs would be on the Alps grade. This will help them to set Personalised targets which ensure the subject / teaching set overall is aspirationally heading for red Alps.

The image below is taken from the Student tab of the subject pages. It is an extract from an A level Sociology page where achievement of the MEGs results in an Alps grade 4. The What If tool has been used to model the personalised targets needed to raise the overall Alps grade of 3.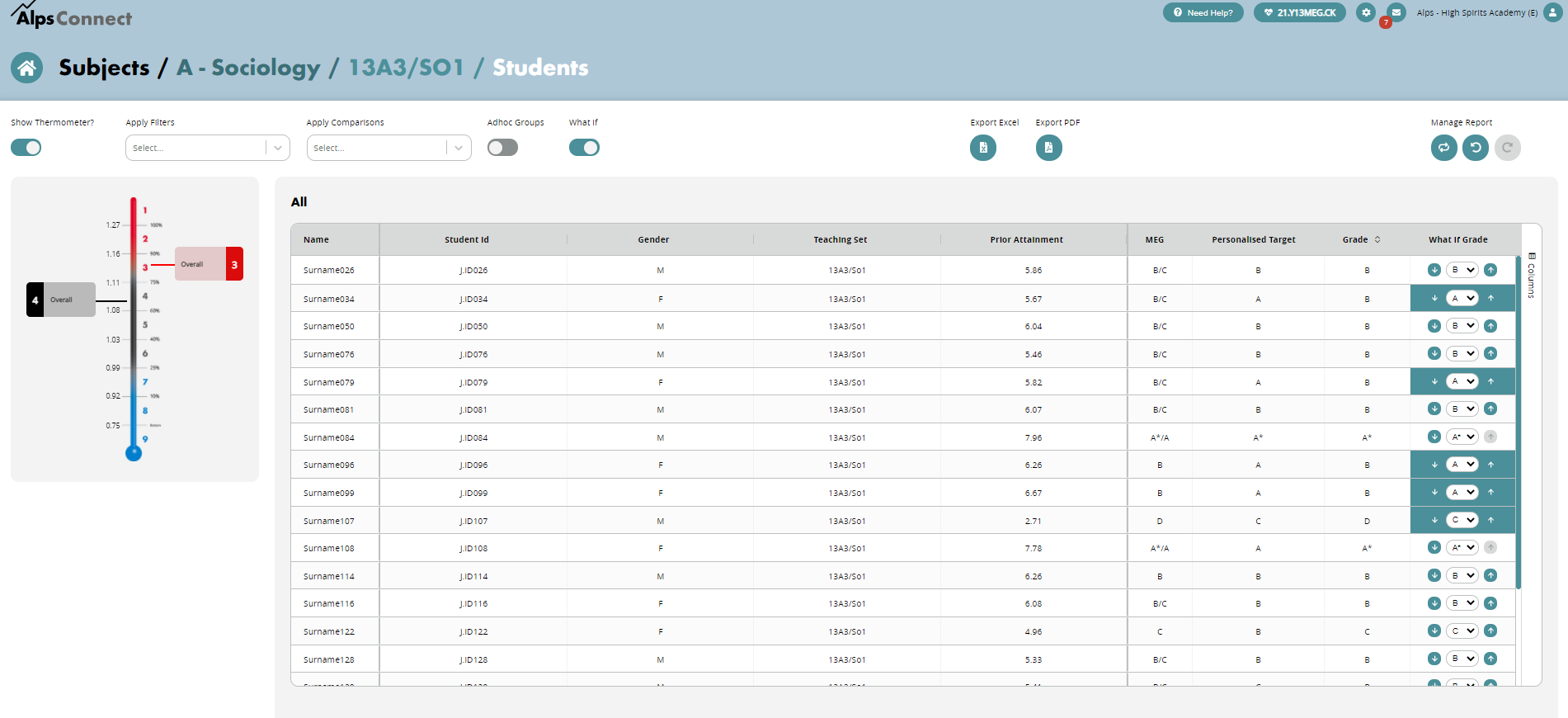 The Alps MEGs come from our national benchmarks. The personalised target has been agreed between the teacher and the student.
The teacher has then set the 'What-If' to match the personalised target – this leads to a projected Alps grade 3 (right side of the thermometer).
Once set up, whenever student level data is viewed, the personalised grades will show along the Alps MEGs. By clicking on a student name, you can see the grades for other subjects and other Gradepoints:


The MEGs and Personalised targets are also shown in the Student Analysis Overview boxes between the MEG and the grade.