Errors within imports can be caused by missing values, or values that the application has not recognised immediately, such as some Ethnicity codes. Critical errors will prevent you from clicking Next, and must be corrected or removed.
In the example below I have three types of error; a missing categorical value, a missing free text value, and values that have not been recognised by the application.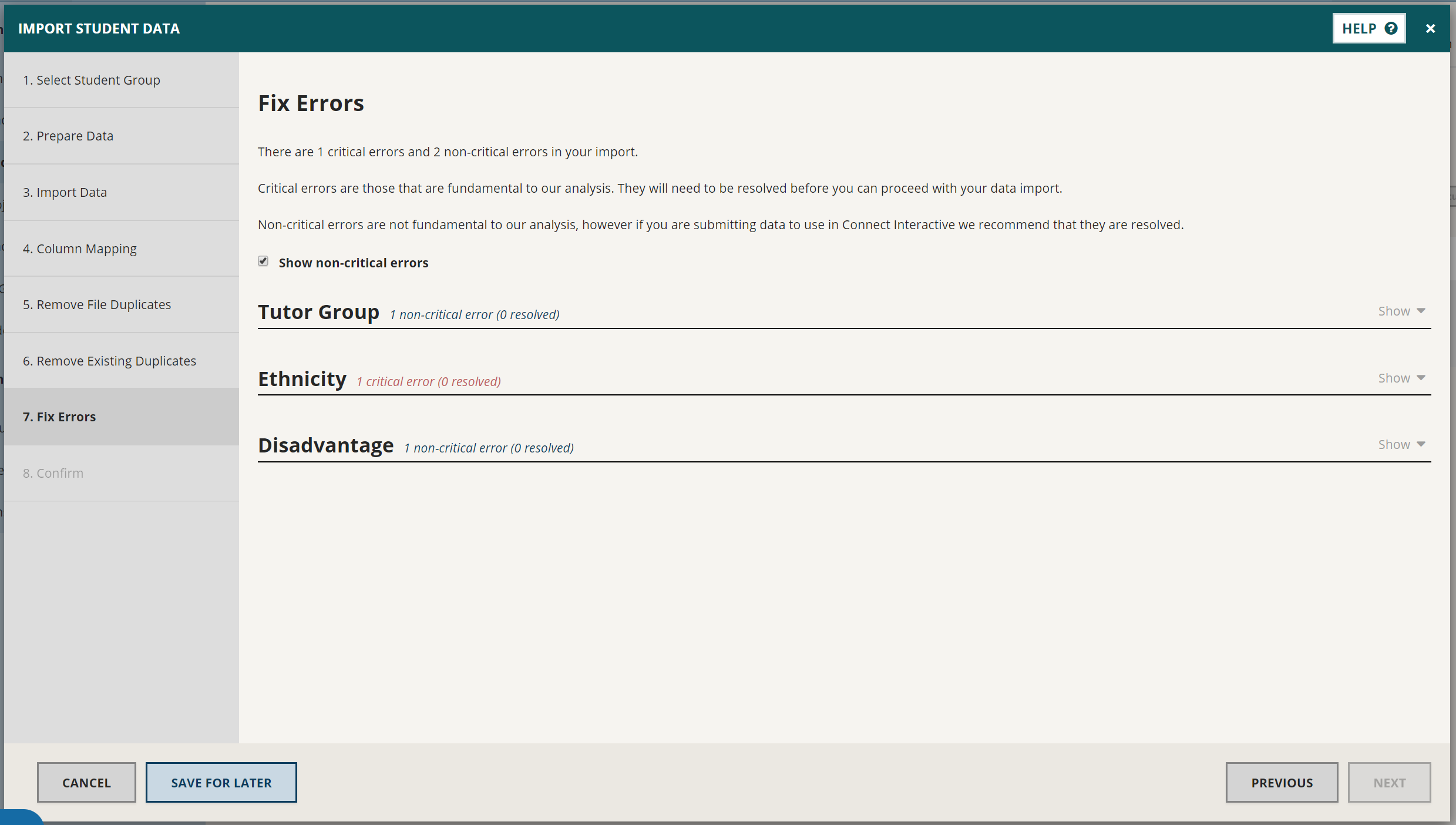 Errors such as missing tutor groups will allow you to enter the missing values.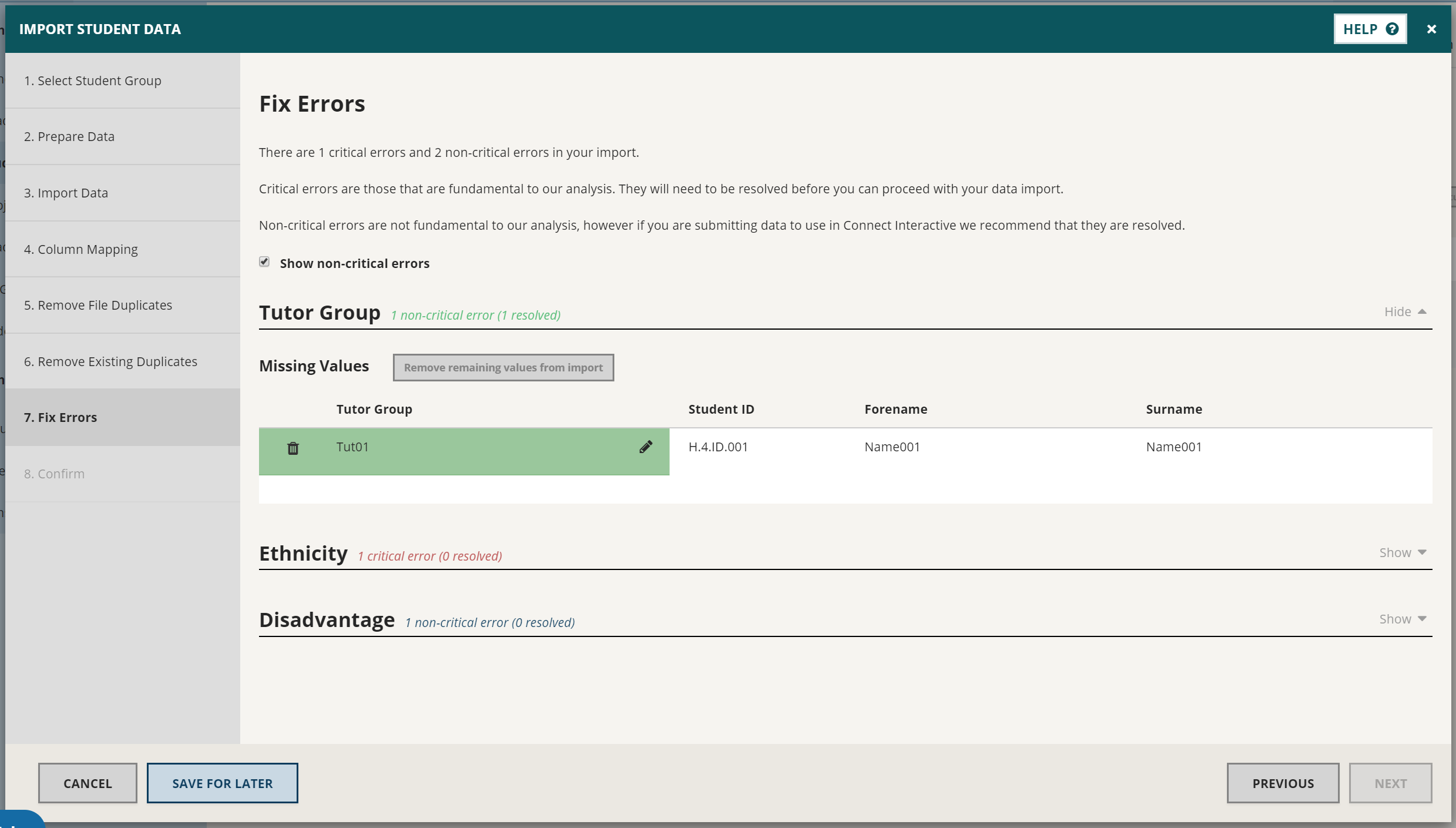 Errors from values that the application cannot recognise will be critical errors, and will stop you from proceeding with the import until these are fixed. Values with defined categories, such as Ethnicity, Disadvantage, Gender and Grades will give dropdown lists, and allow you to correct these unrecognised values in bulk.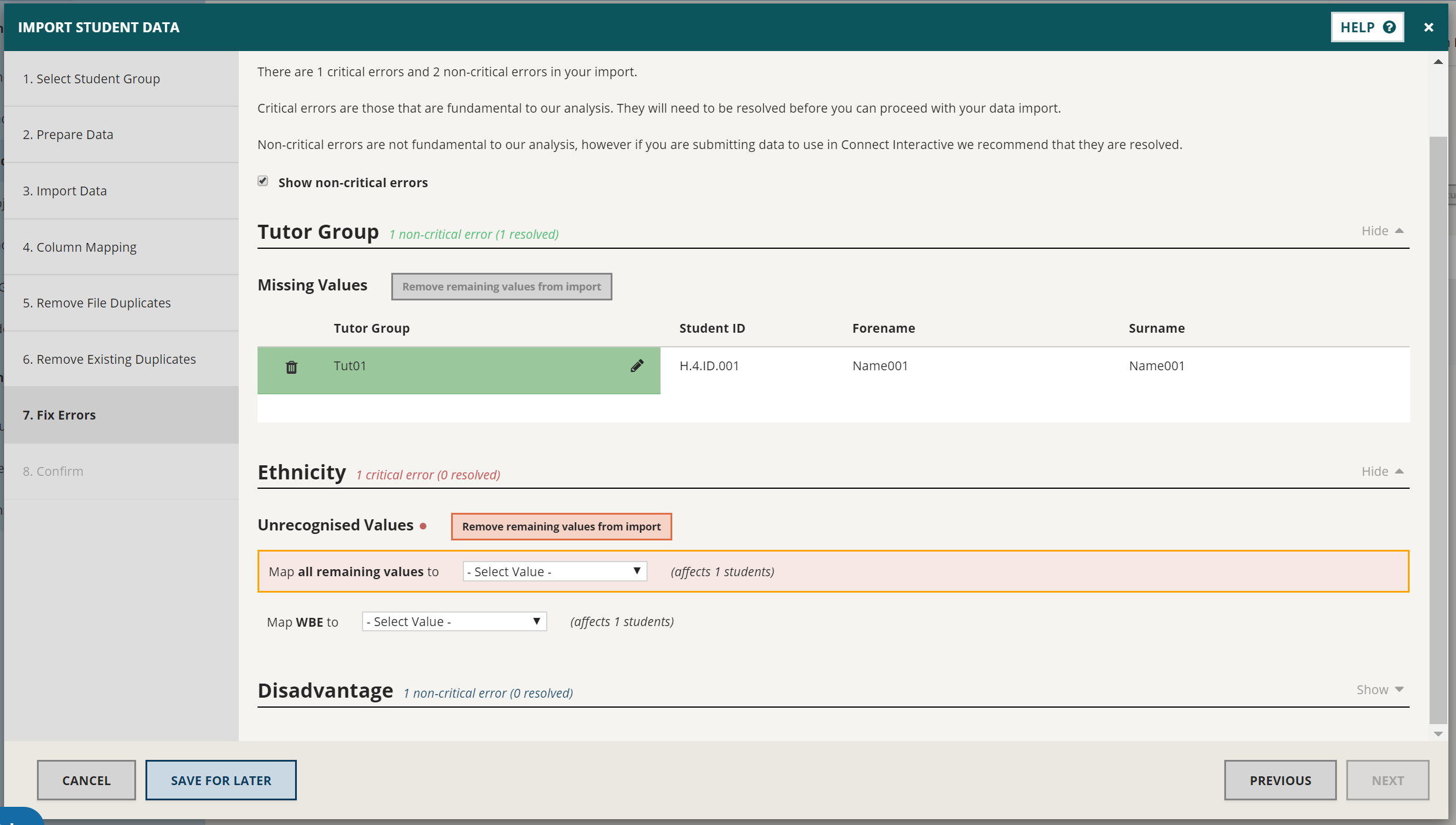 Missing values such as Disadvantage categories can only be yes or no, so when you click on the pencil to edit this data, you are given the possible options in a drop-down.
Alternatively, you can remove these values from your import.