From the Gradepoints screen, accessible from the sidebar, you can publish, rearrange, rename and delete your Gradepoints.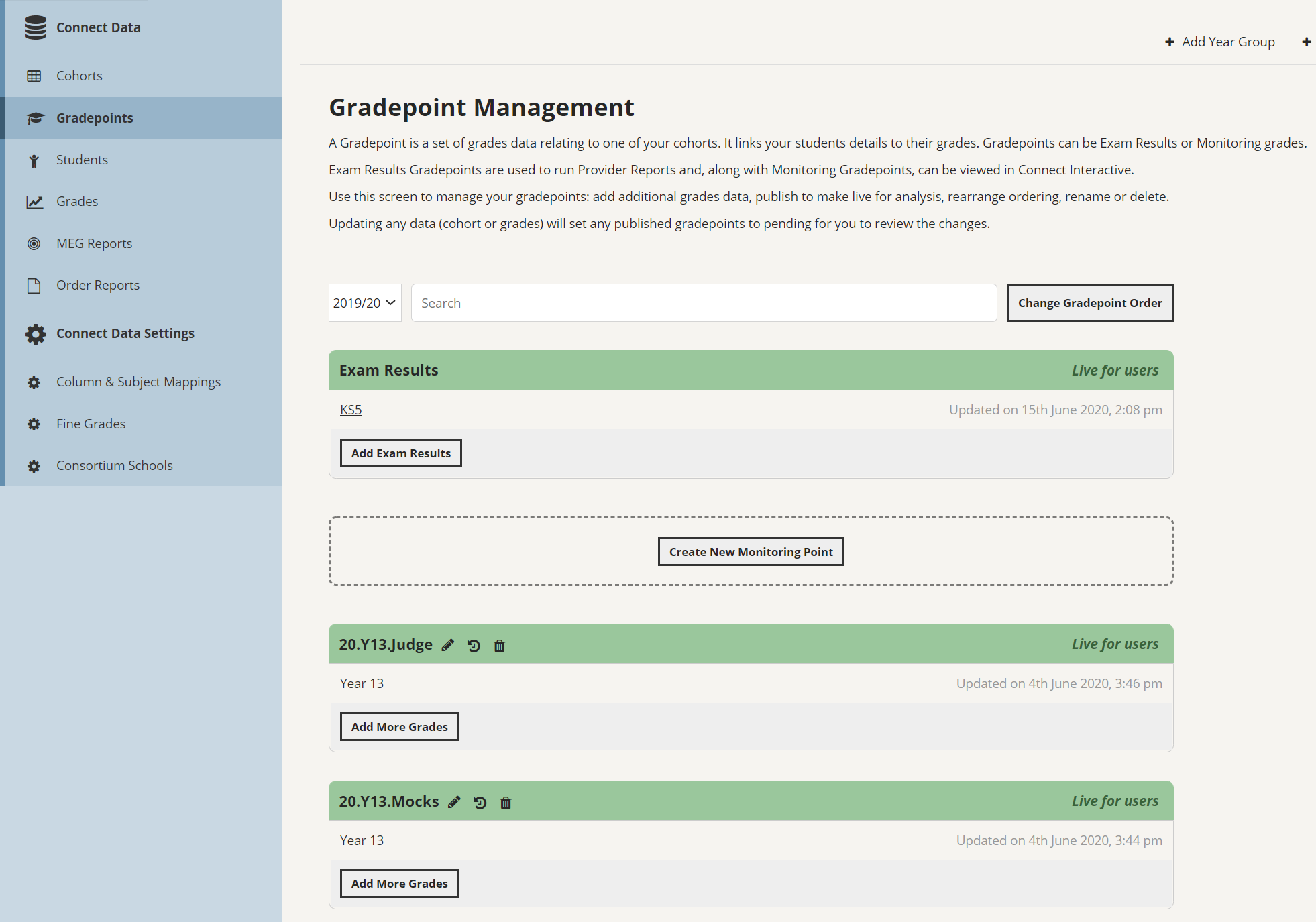 Rearrange your Gradepoints using the Change Gradepoint Order button - this will change the order of your monitoring points in Connect Interactive.
Delete or rename your Gradepoints using the pencil and bin icons next to the Gradepoint name.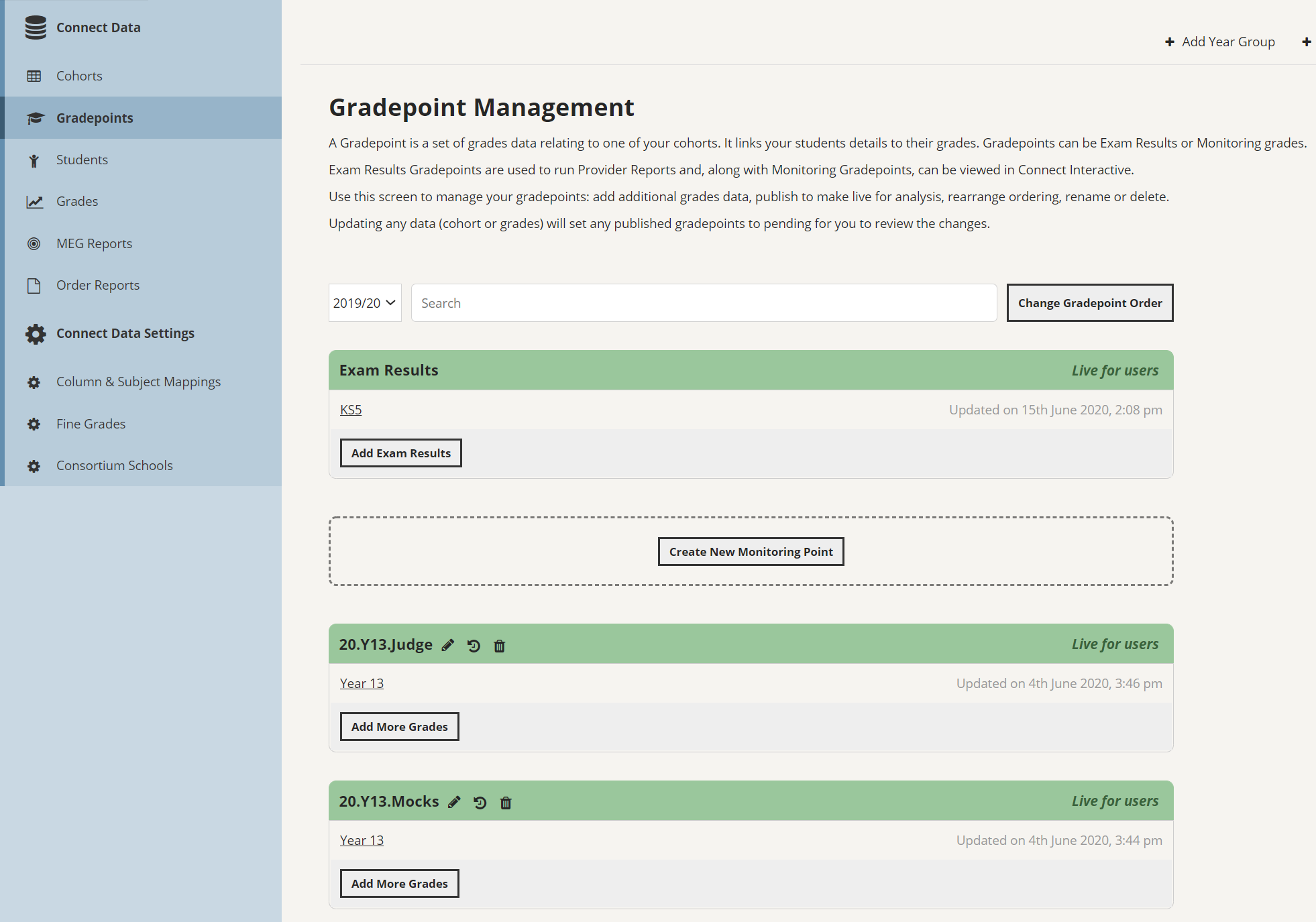 A green Gradepoint indicates that it has been published and is live and available for users.
A grey Gradepoint indicates that this data has never been published.
A orange Gradepoint indicates that this has been published previously, and the previous version is still available within Connect Interactive, however changes have been made in Connect Data, and have yet to be published.
In order to get the updates made to show in Connect Interactive, you will need to click Check & Publish to republish the Gradepoint.