The Manage Users can be found on the homepage of Connect under Management Tools. This will only be available to users who have administrative access. The administrative rights should be held by at least two users.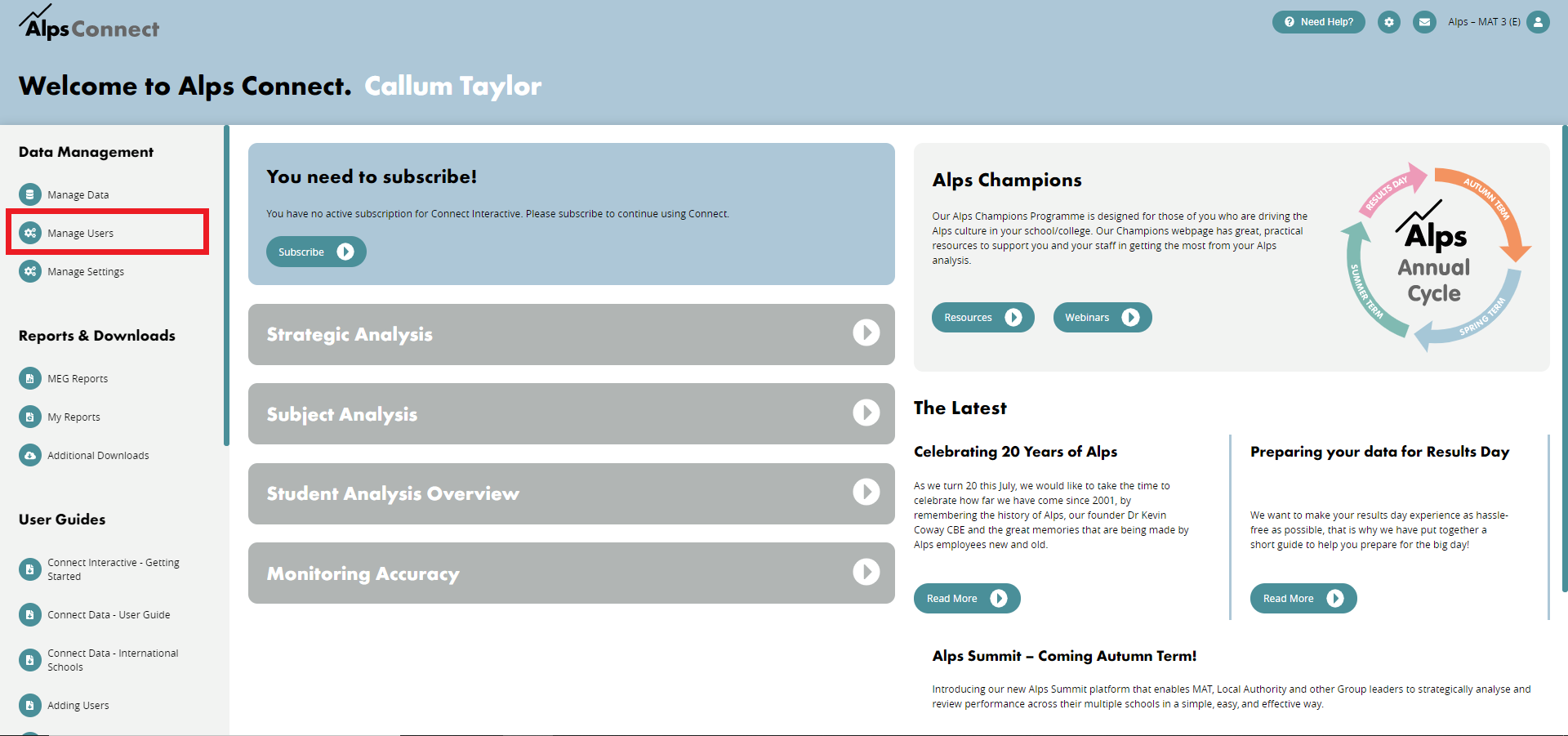 Adding Single Users
Staff can be added on a case-by-case basis, using the Add User tool option. Once in this section, complete the on-screen form and click save.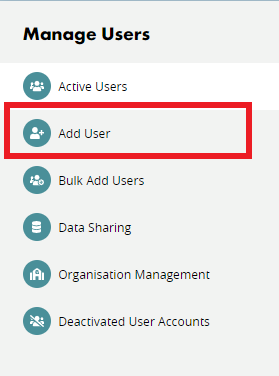 Adding Users in Bulk
If you want to add multiple staff in one go, click Bulk Add Users in the settings area, then download and complete the supplied Excel template and save it locally. Drag and drop the saved file into the box provided; clicking view will give you an overview of who is to be added. Once you are satisfied with your list of users, click save.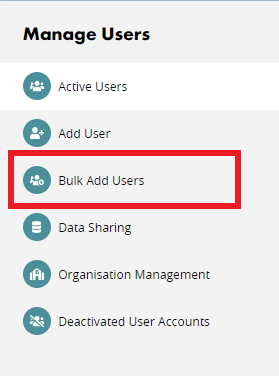 What happens next?
A confirmation email is sent to any added user. Within this email there is a link for them to click; doing this will take them to Connect and ask that they set a password. Once their password is set they will be immediately granted access.