How do I change user permissions?
Only administrators are able to update user permissions. When logged into Connect, click the Manage Users button from the homepage.


Once in the settings section, select the user you would like to change the permissions for by clicking on the edit icon next to the account name.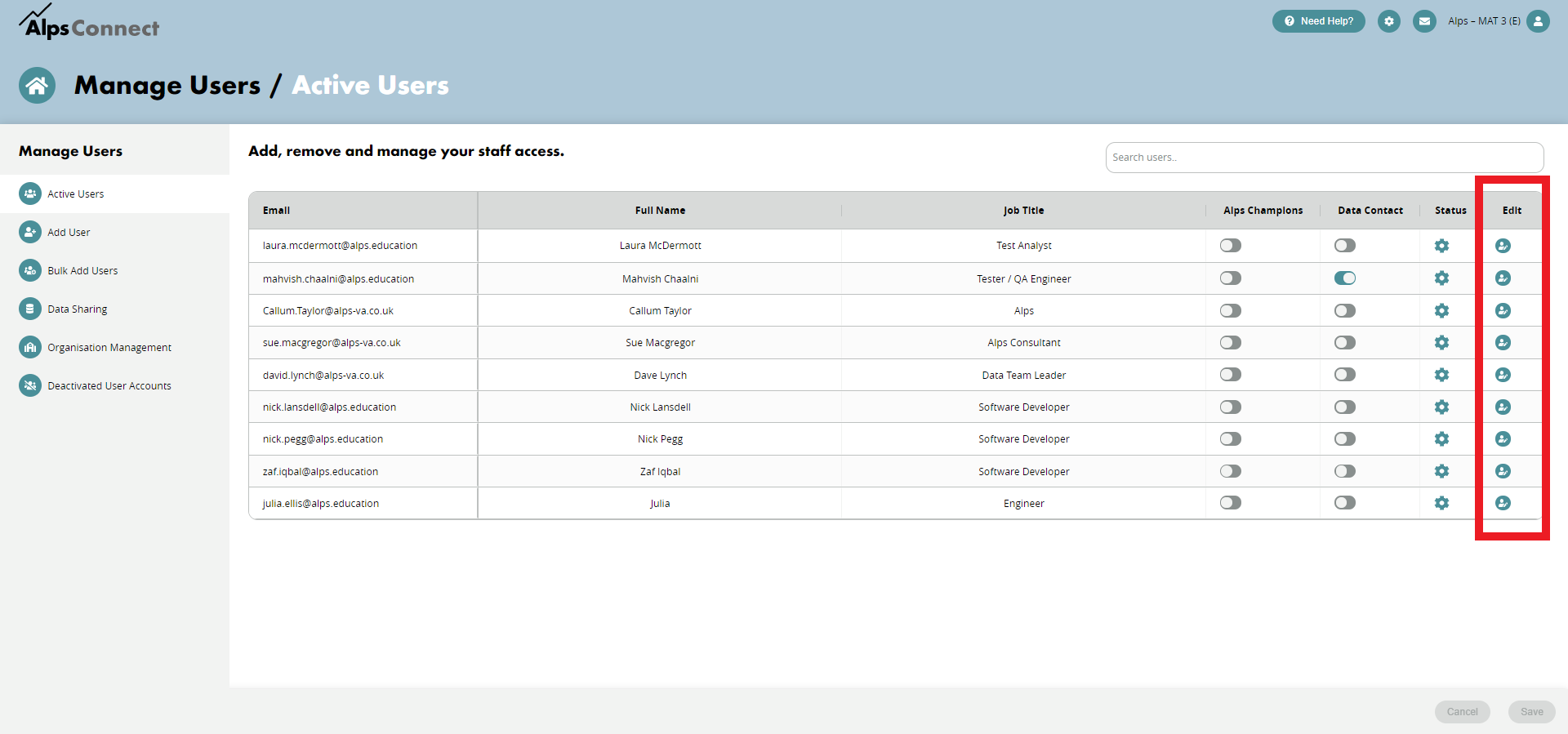 Then, click on the small arrow and select the suitable permissions for the user you are editing and save.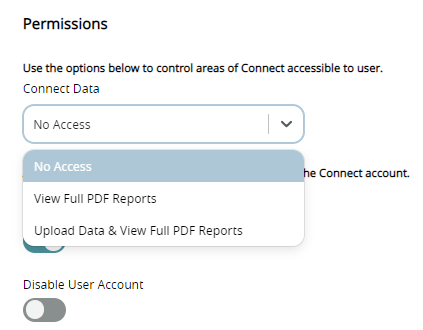 Click here for information on each permission level.
Related Articles

How do I add new users?

The Manage Users can be found on the homepage of Connect under Management Tools. This will only be available to users who have administrative access. The administrative rights should be held by at least two users. Adding Single Users Staff can be ...

SIMS permissions

When importing data from SIMS there are a number of SIMS permissions that need to be in place. The person who is carrying out the import will need to have the following permissions. Your SIMS administrator will be able to set these for you. Third ...

Administrators' best practice

Alps advise that each school/college have a minimum of two administrators. If you are the only administrator for your organisation, nominate a colleague who can assist in your absence. You will know if you are an administrator, if you can see the ...

Add Teaching Data

If you do not wish to analyse your data by teaching set, then you do not need to import this data. If you are subscribing to Connect Interactive however, we encourage you to submit your teaching sets to get as much as you can from your analysis. The ...

Naming and arranging Gradepoints in Connect Data for Monitoring

Before adding monitoring points, it is worth thinking about your naming convention for the year and what your staff users will see when they are in Connect Interactive. Currently, when a user logs into Connect Interactive the most recent Gradepoint ...