Before creating a monitoring point, you first need to create a student cohort in Connect Data for 19/20. Click here to see how to create a student cohort.
You will know if you haven't created a student cohort for 20/21 if the Year Group summary bar looks like this:

Once you have created your student cohort, you should be able to see the number of students you have imported, alongside the number and percentage of students who have prior attainment data:

Once your student cohort has been created, you will then be able to import your monitoring grades.
Import your Monitoring Grades
Launch the Add Monitoring Grades wizard, by clicking on + Monitoring Point, or Create New Monitoring Point in the Gradepoint screen.

This wizard is very similar to the Exam Results wizard that you completed in the Summer. The only slight difference is that we do not have a SIMS report definition to extract monitoring data. We recommend exporting a marksheet from SIMS, making sure to include the Student IDs used in the year group import. The two accepted file formats are below, with templates to help you prepare the data: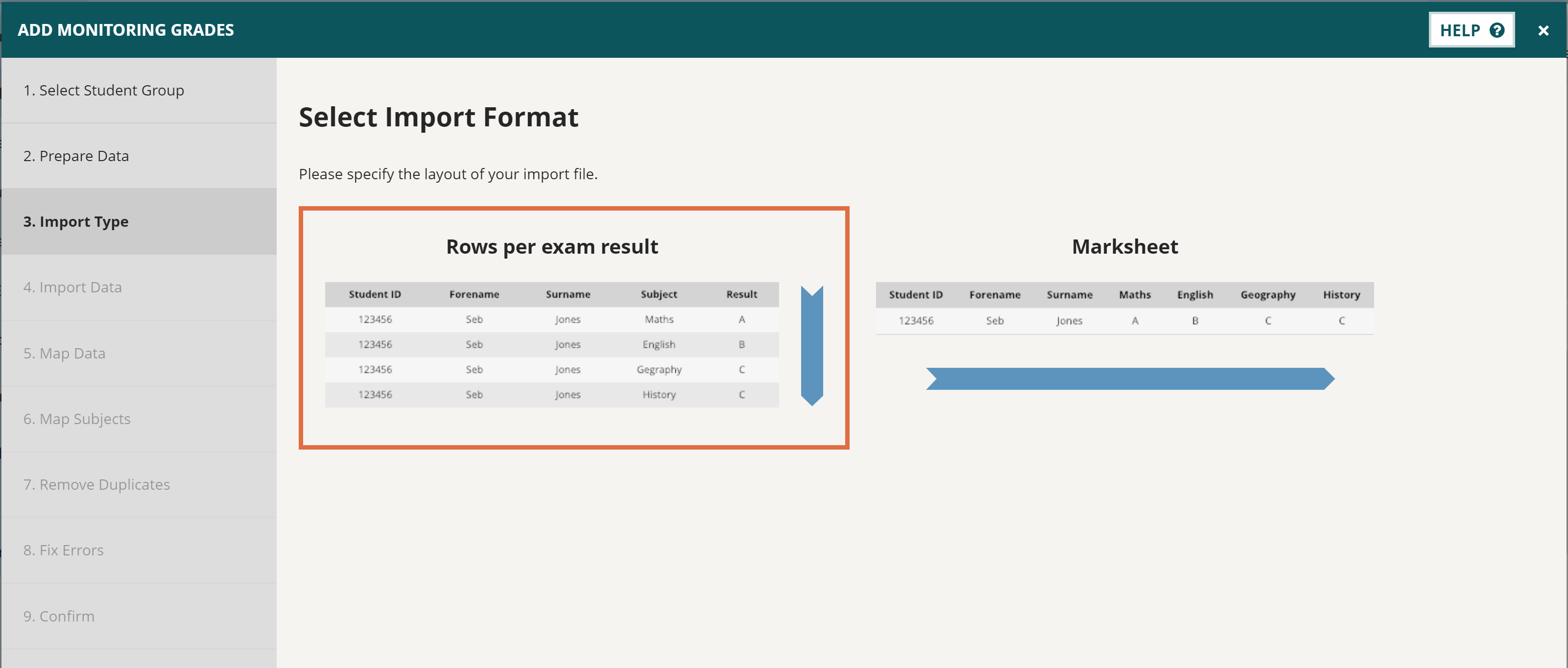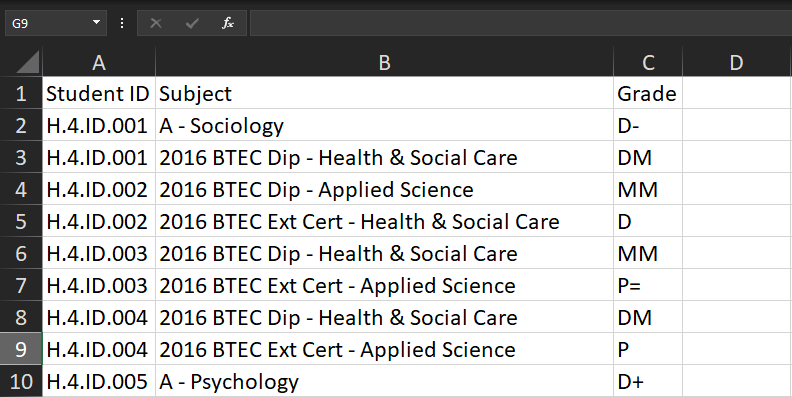 The following articles on the wizard steps may help you to complete the import:
Check the Raw Results within the Confirm step, then click Finish to complete the import.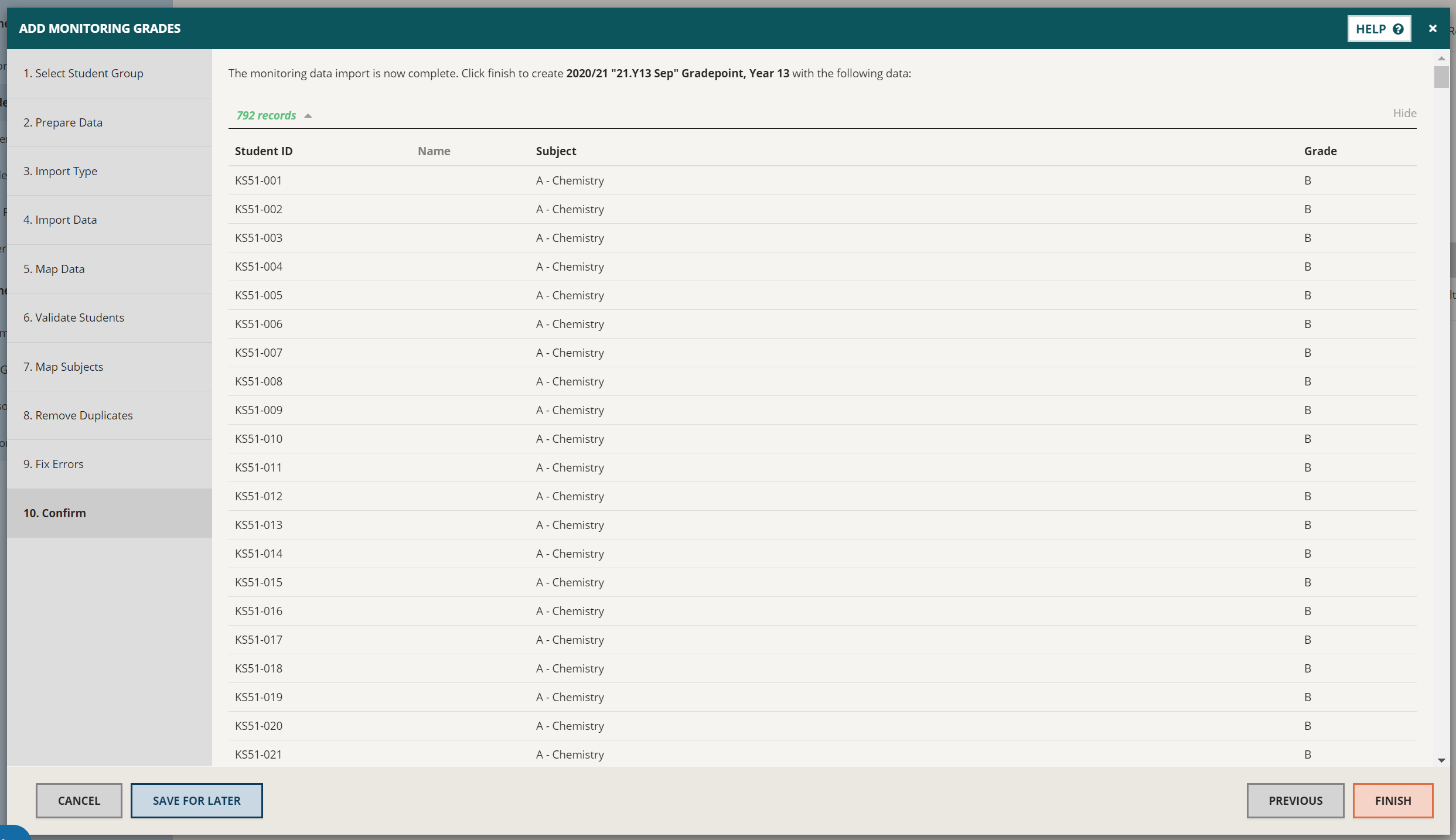 You will need to Publish this Gradepoint before it is available to your colleagues for analysis in Connect Interactive.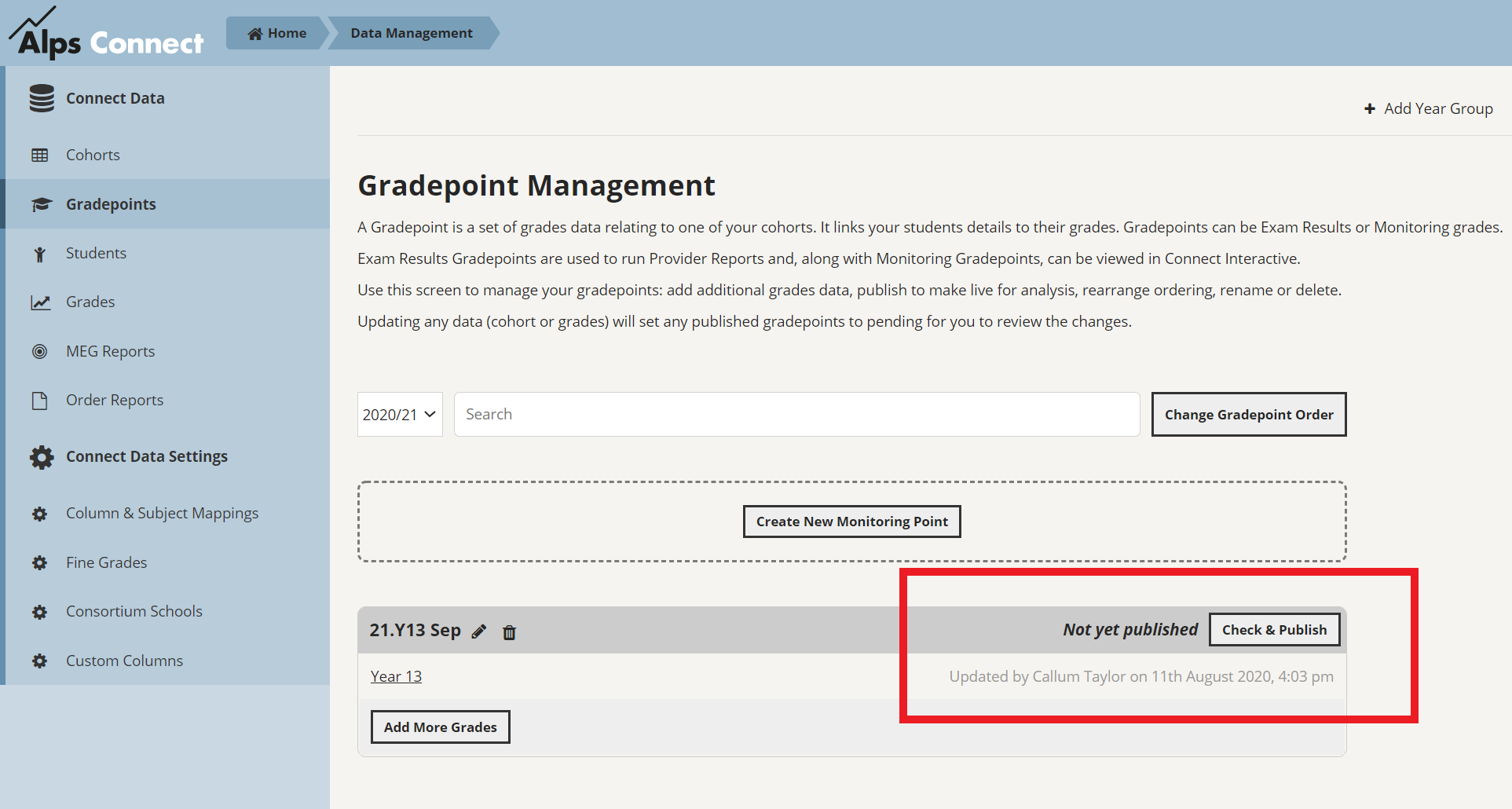 You will know when you have successfully published your Gradepoint when it turns green.