In Connect Data, we have now added a section underneath the Connect Data Settings that will allow you to edit and delete custom columns that you have imported via the student data import wizard.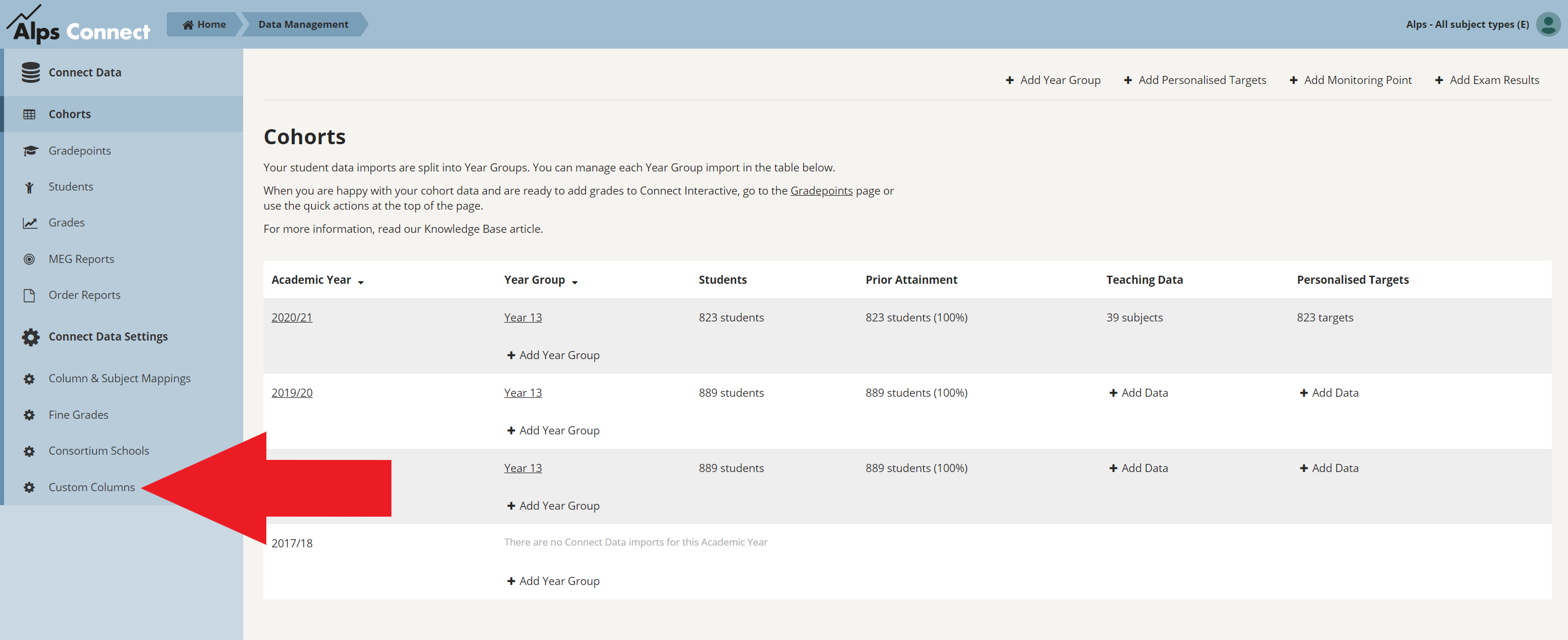 For guidance on importing custom columns, please click here.
The current name, values and academic year of the custom columns will be displayed in this section:

To edit a custom column, click the edit button:
To delete a custom column, click the trash bin icon:
You can edit the name of a custom column:

You can add new values to your custom column. Simply type your new value into the text box and select 'Add':
You can also delete values from a custom column. Simply click the trash bin icon on the far right hand side of the edit custom column window:

Once you have finished editing your custom column, be sure to save your changes by clicking 'Save Custom Column':

Once you have saved your changes, the changes will then appear on the custom column summary bar:
Finally, click 'Save Custom Columns' in the bottom right hand corner of your screen to save all of the changes you have made.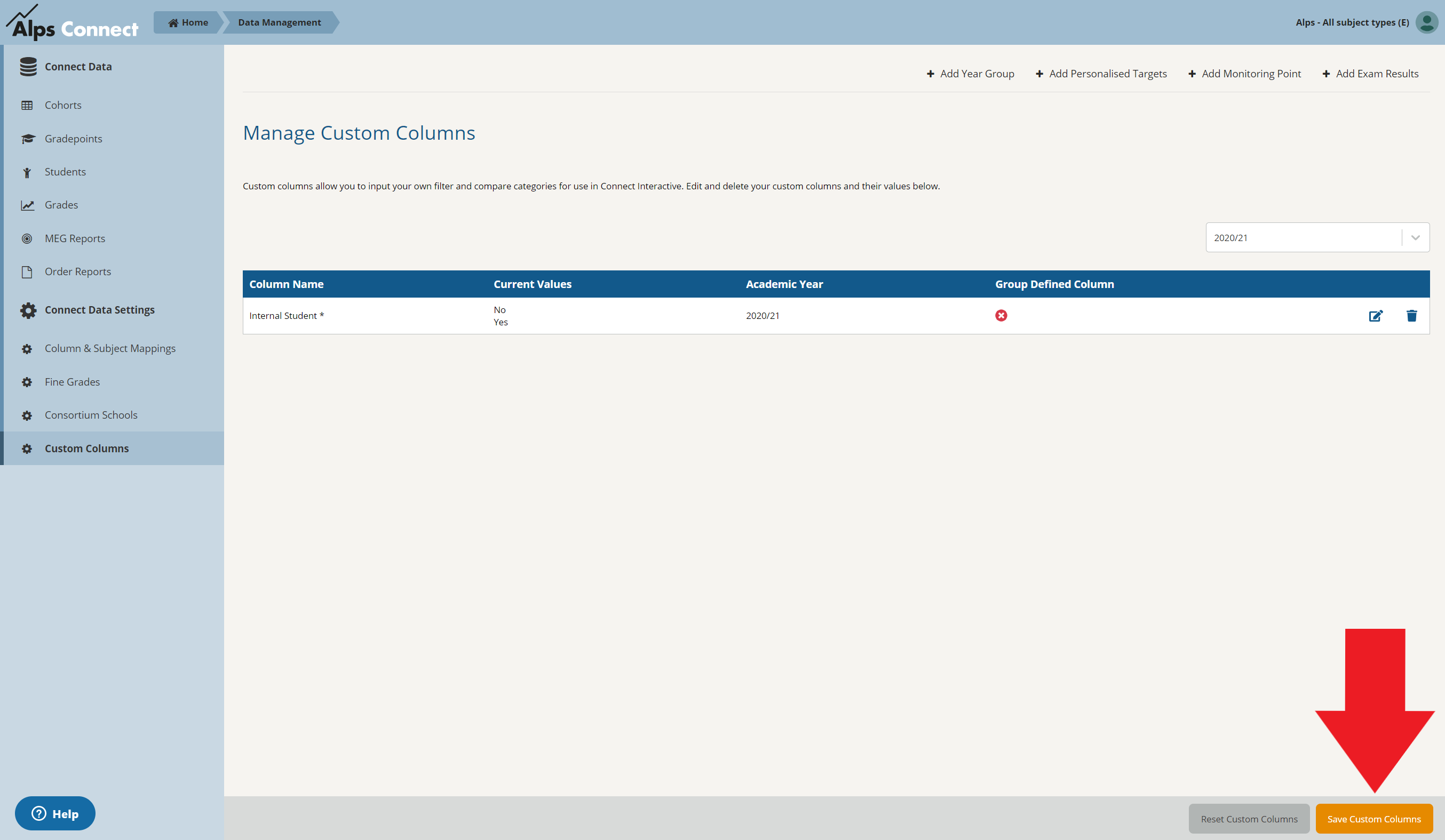 You can export these custom columns alongside your student data, from the students section in Connect Data. Simply click 'Export' above the year group summary bar:

Make sure you have your student data ticked, and then click 'Export to Excel':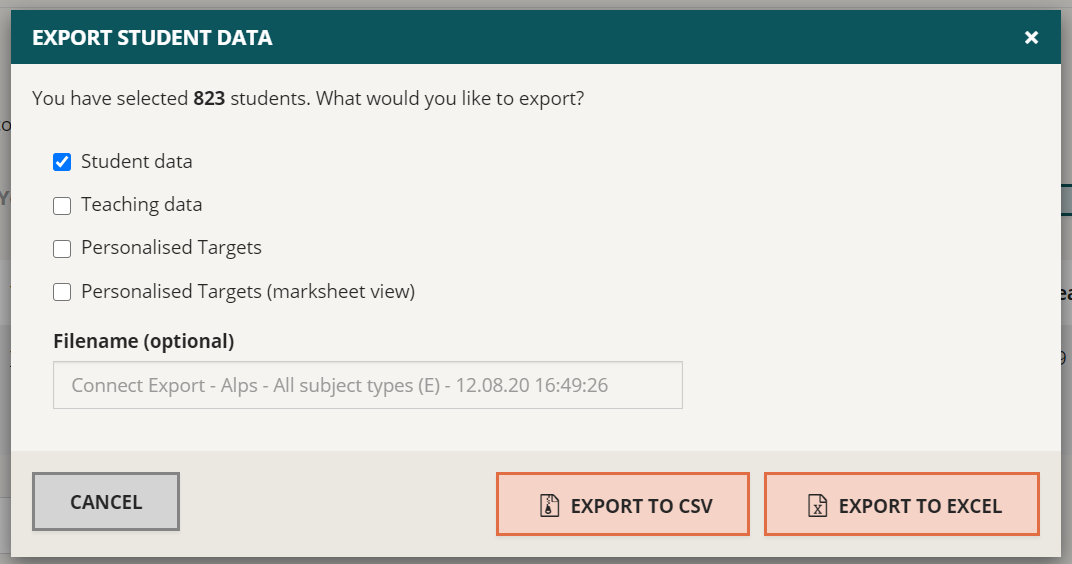 As you can highlighted below, my custom column has exported alongside my student data: