Import files do not need to have headings with specific names, and the columns of data do not need to be in a specific order.

During the import however, you will need to map the columns in your spreadsheet to Alps columns so that the application can use the data.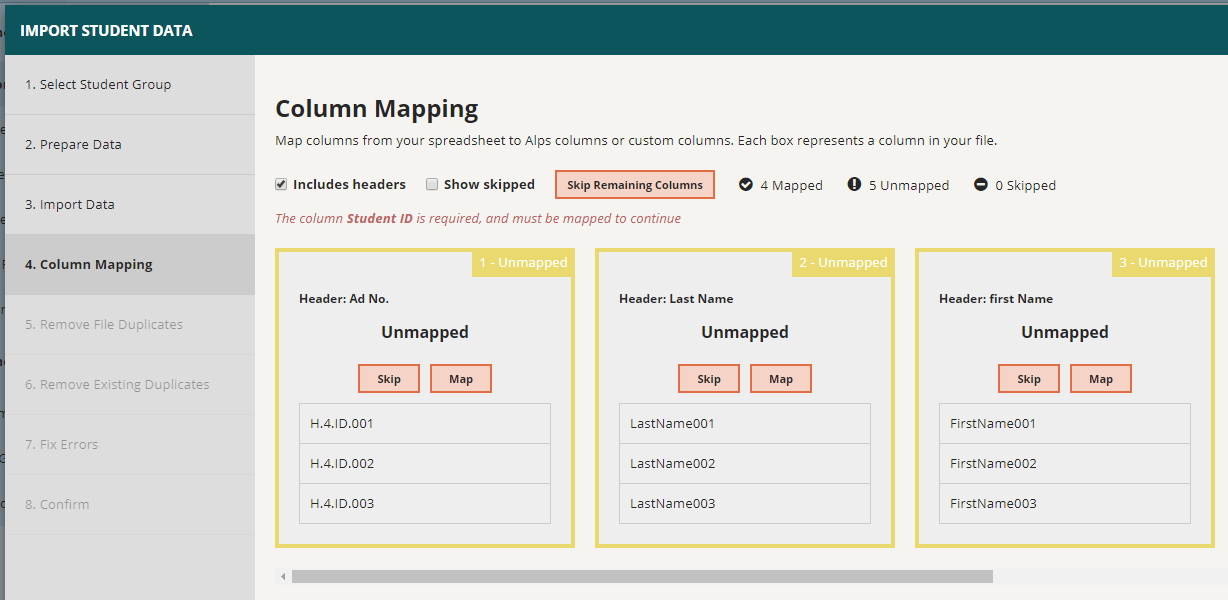 Each box represents a column of data in your spreadsheet, so to map your columns, click the Map button on each, and select the appropriate Alps column from the dropdown.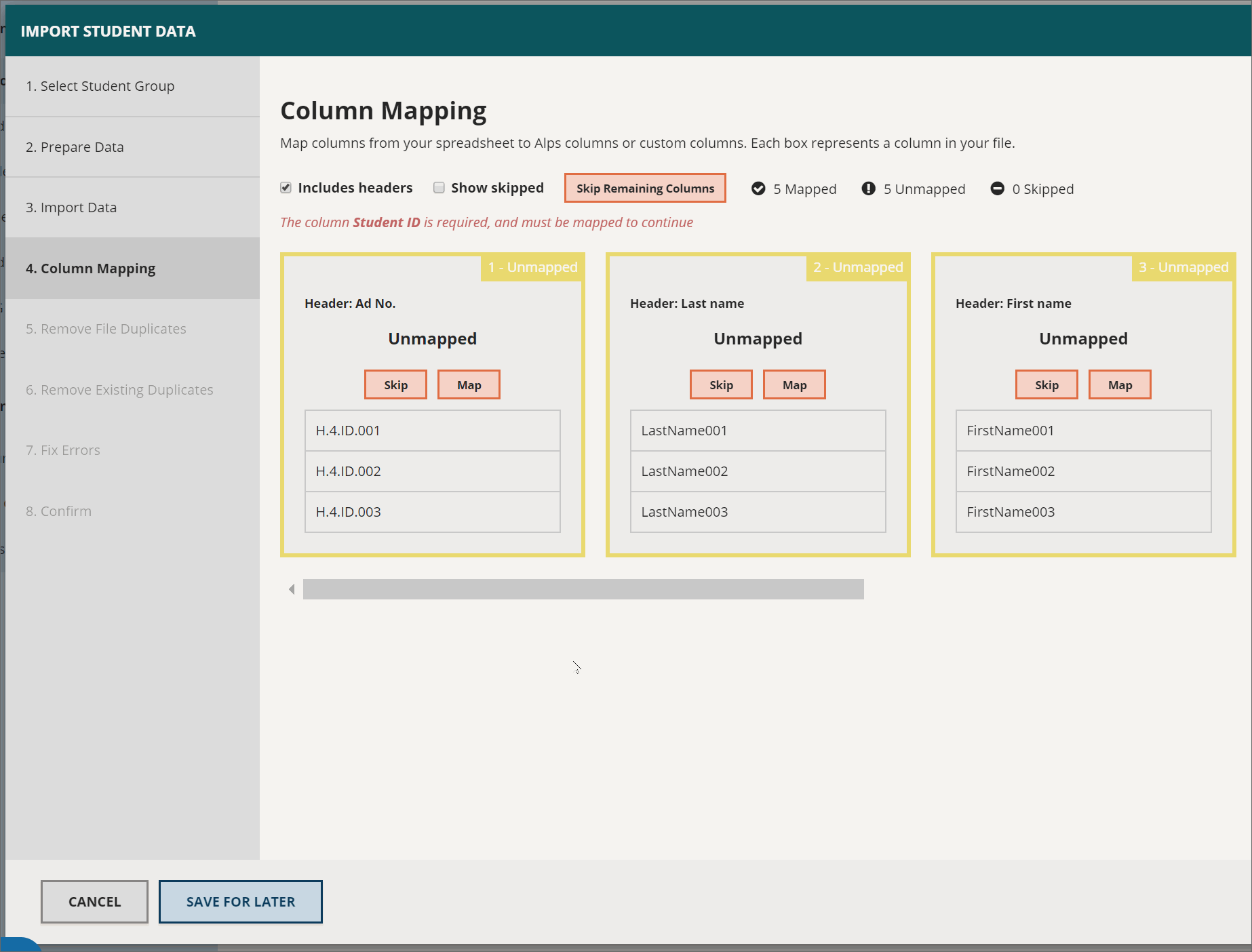 Some columns will need to be skipped, and some may be recognised automatically. In the example below I have mapped the columns in green, and I can map or skip my column in blue that I am editing.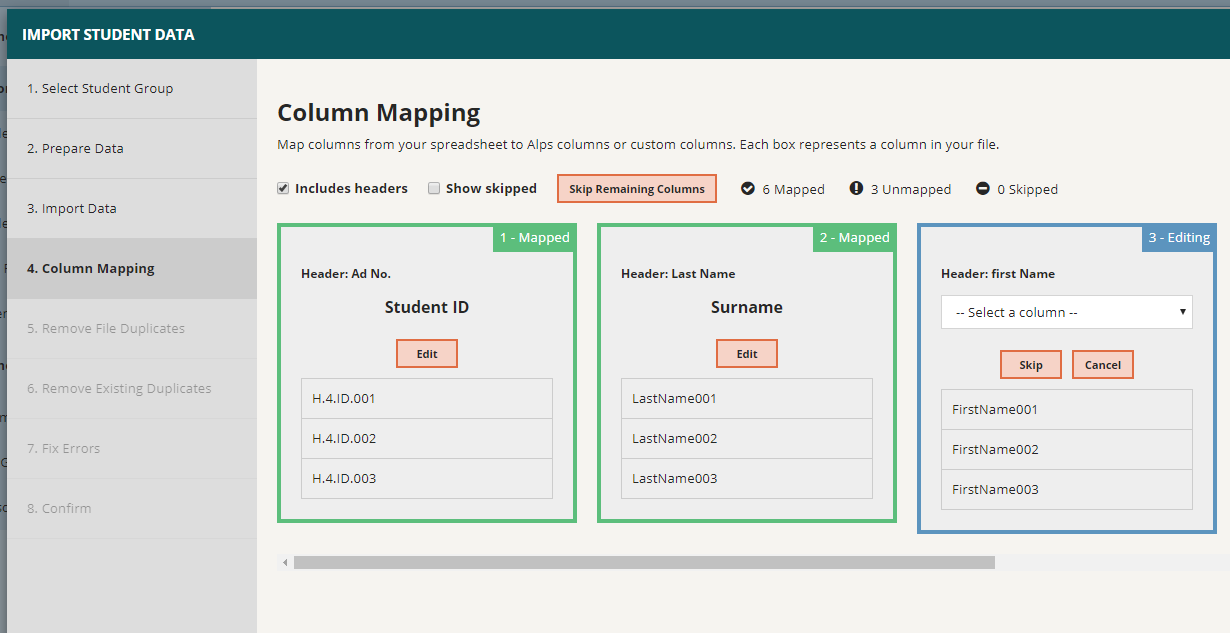 Yellow boxes indicate data that needs to be mapped or skipped.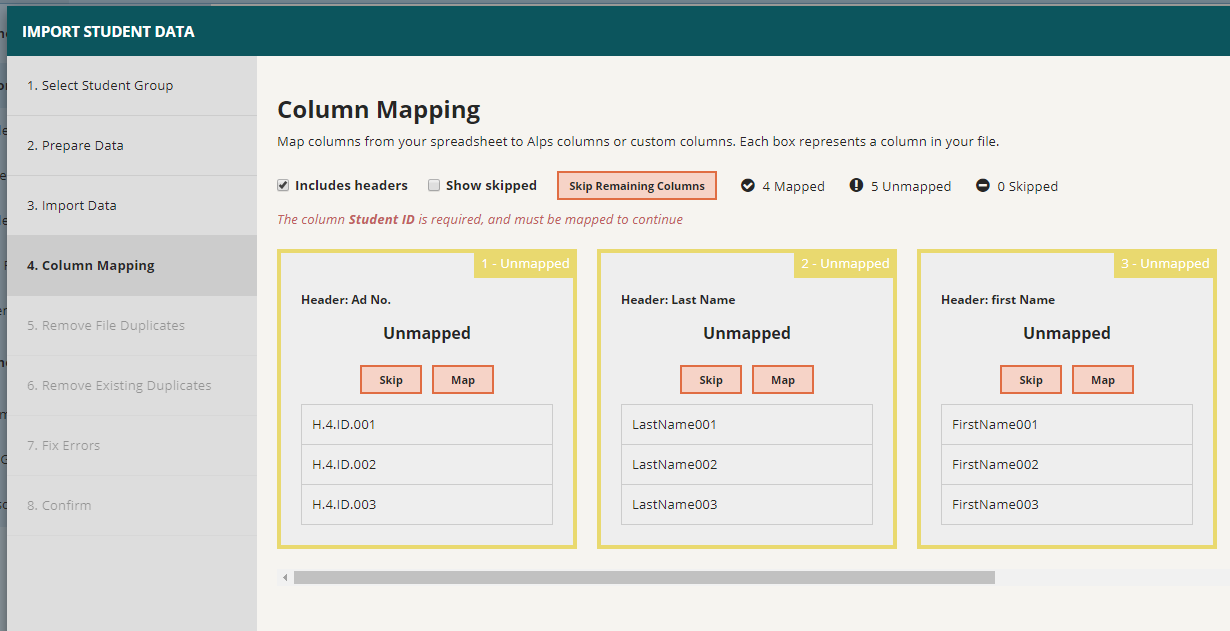 Once you have imported your data, you can click Save for Later at any time and return to your import later.