Producing and exporting your MEGs
Minimum Expected Grades (MEGs) are the Alps-generated targets that are based on the 75th percentile for the prior attainment band.
To generate MEGs you need to:
Import your Students, including their Prior Attainment
Import their Subjects in the Teaching Sets import
The MEGs will then be produced automatically for the subject defined in the Teaching Sets.

The MEGs will be available to download from the MEG reports section on the Connect Homepage under 'Reports and Downloads':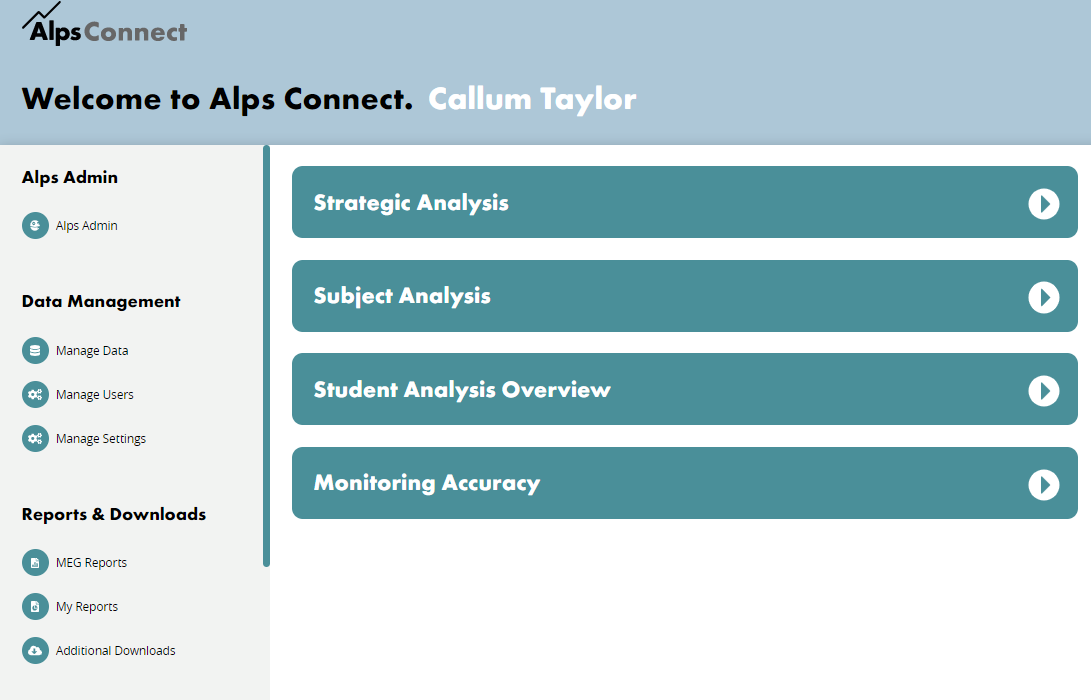 From the MEG Reports section of the sidebar: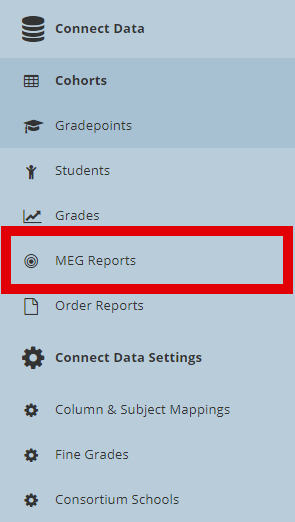 Or, from the Export on the Students page.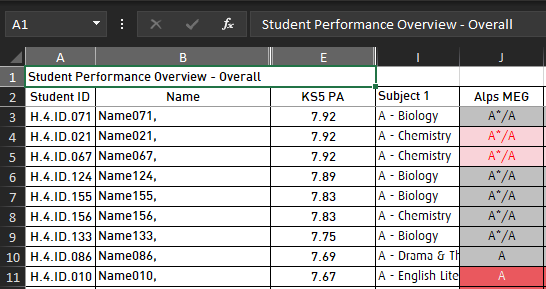 Whenever you change a subject or prior attainment score, the MEGs will be automatically recalculated. A green notification will appear in the bottom right-hand corner of the screen to notify you when the exports are ready.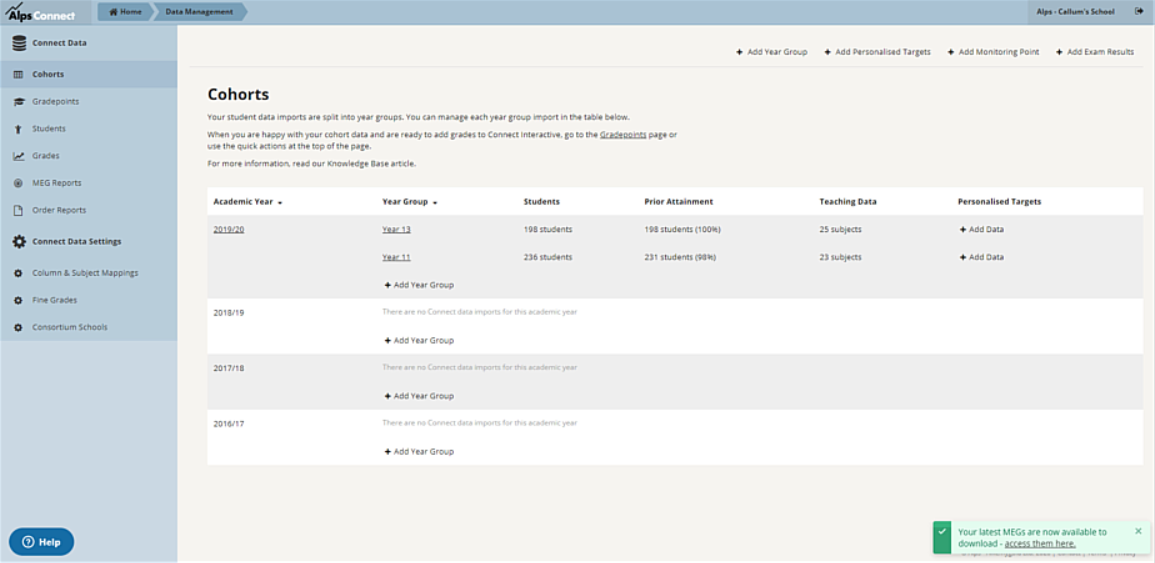 Related Articles

Best Practise for Personalised Targets

Once the Alps MEGs have been distributed to staff, we suggest that teachers set students personalised targets that take into account their flair in their particular subject. These would be negotiated between the teacher and each student and would not ...

Checking that your personalised targets are aspirational

One of the most important aspects of using personalised targets for individual subjects is that subject staff can use the Minimum Expected Grade (MEG) and their own unique subject thermometers to be aspirational for each individual student. This ...

Split MEG Grades and setting targets

In this article we discuss the ways in which the MEG split grades can be interpreted In some qualifications, the MEG table will display a split grade for a given prior attainment band. In the table below for example, you can see that prior ...

Setting personalised targets

MEGs are set at the 75th percentile and based on the banded performance tables across the full suite of qualifications covered by Alps analysis. You can find full details of the MEGs in our Alps Guide, available form the Connect Homepage in Resources ...

Add Personalised Targets

Once you have imported your Year Group, teaching data and prior attainment scores, you will be able to import your own Personalised Targets, if you wish to do so. The Personalised Targets wizard can be launched from the quick actions toolbar in the ...