Connect Data uses Student IDs to match information imported using the different wizards. Therefore, in some areas it is very important that there are no duplicate values.
In each Academic Year, each Student ID can only appear once, and each student can only have one entry for any subject in any given grades or teaching data import.
We advise to try and remove the duplicates you can within Excel before import, this can be done by using the Remove Duplicates tool: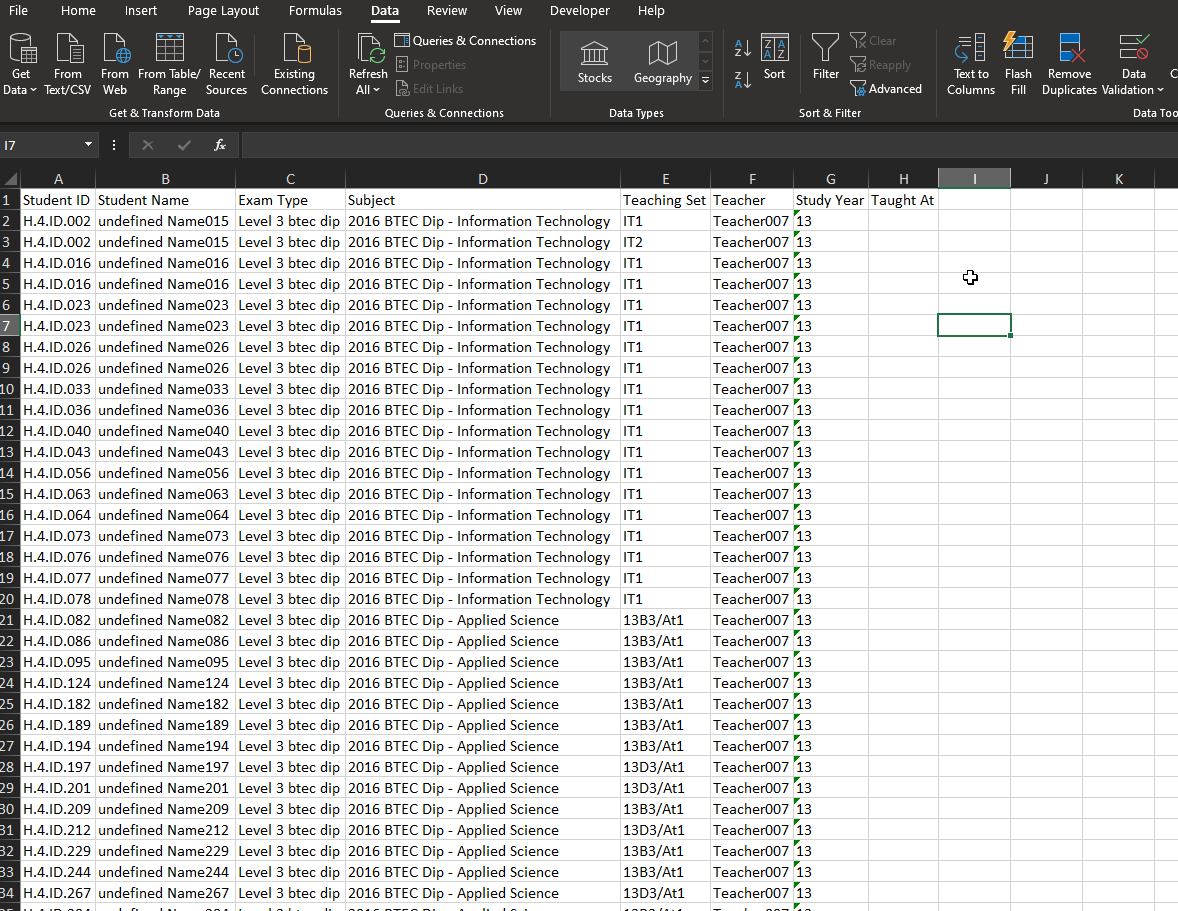 Each wizard also contains a Remove duplicates step to ensure there are no import errors: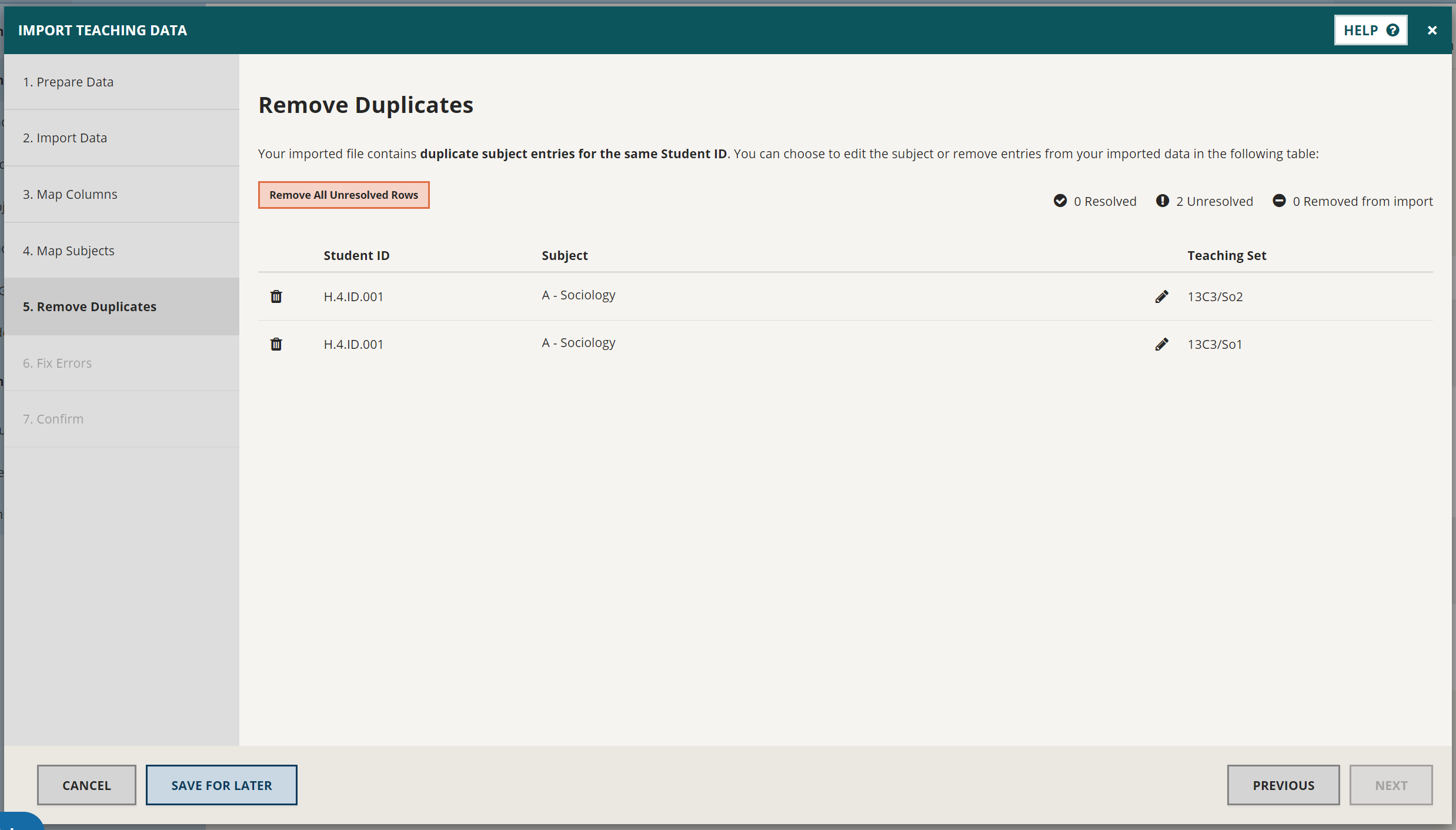 In the above, there is a duplicated subject for a student within the Teaching Data.
To remove duplicates, simply use the bin icon to the left-hand side of the entry you wish to remove from the import. The other entry will then go green, showing that this is now a valid entry.