This article will show you how you can add and amend Average GCSE Scores for individual students.
From the Students screen you can view and edit your list of students. Within the Edit Student screen, as seen below, you can open a manual calculator which allows easy calculation of the Average GCSE Score, based on Alps methodology.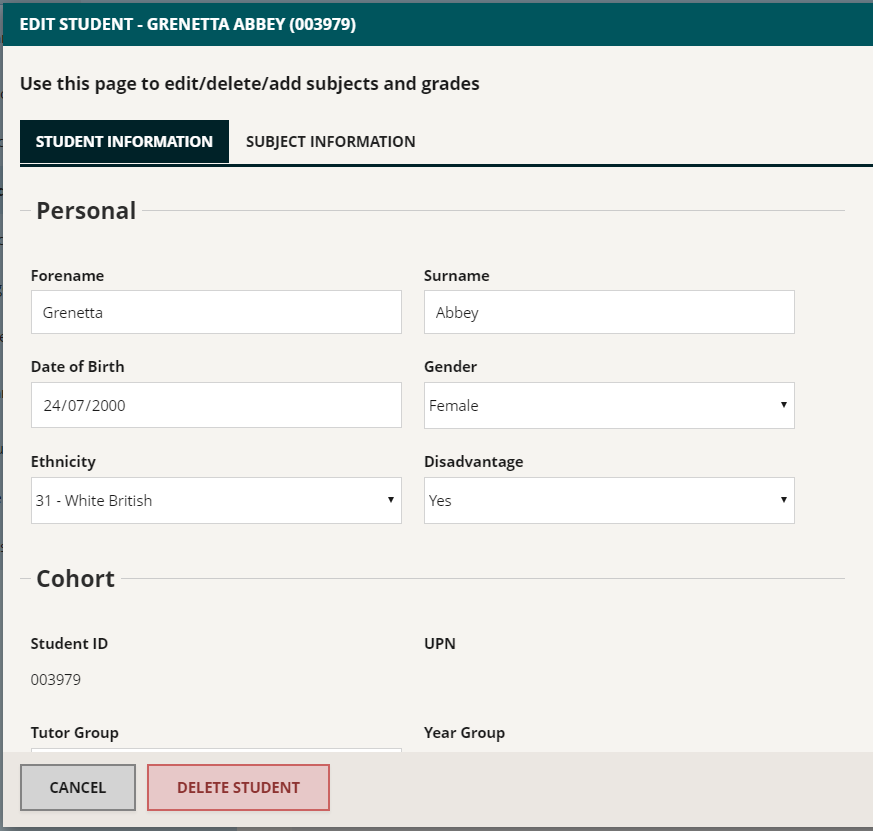 Scroll down to find the link to open the GCSE Calculator.
Enter the student's achieved GCSE grades one by one, and the calculator will give you the Average GCSE Score for this student.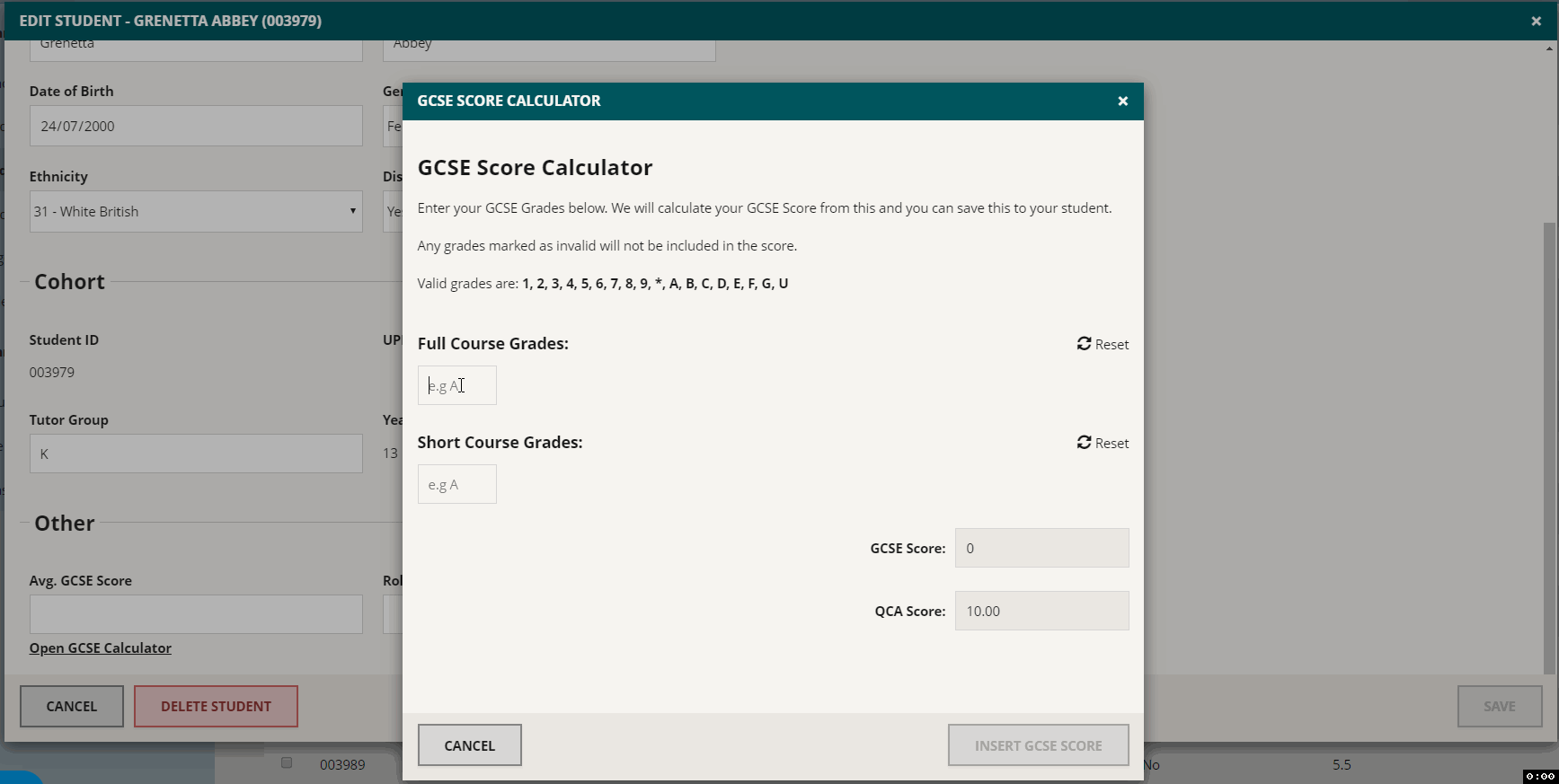 This is particularly useful for external students or students who join part way through a year.
If you have multiple changes to make, it may be easier to use our merge data feature to import your new data.